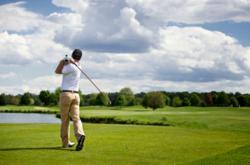 There are a number of exceptional golf courses in Thailand, and many of them are situated in beautiful locations.
(PRWEB) May 29, 2013
There are a number of exceptional golf courses in Thailand, and many of them are situated in beautiful locations. Naturally, The Tourism Authority of Thailand (TAT) is keen to raise awareness of these courses and to promote Thailand as a golf paradise. Indeed, TAT has demonstrated its commitment to this initiative by recently appointing the Indian professional golfer, Gaganjeet Bhullar, to be their brand ambassador in promoting golf tourism across Thailand.
Golf is a sport that can boast of an international following, but with the mounting enthusiasm for the sport within Asia, it seems only natural that TAT would encourage the growing market in India to sample Thailand's golf facilities. The baggage concession is available on all Thai Airways International and Thai Smile routes originating from India to Thailand in selected classes. Golfing enthusiasts can continue to enjoy this concession for the next five months as it is on offer until 31st October, 2013.
Thailand has already hosted a number of high profile golf events, including the Touché Golf League, the Indian Golf Tourism Association Tournament and the Take Solutions-World Corporate Golf Challenge Tournament. Therefore, it has already made its mark in the international golfing fraternity. There are currently 250 courses across the country. These range from city locations, such as those in Bangkok, to picturesque beachside locations, as can be found in Phuket.
Southern Thailand has a good selection of courses available. For instance, The Rajjaprabha Dam Golf Course is situated in the stunning Khao Sok National Park, a beautiful wildlife reserve in the province of Surat Thani. The course is surrounded by magnificent limestone monoliths and dense, ancient jungle, which makes for a very dramatic setting.
The beautiful province of Krabi also has some excellent golf facilities. Indeed, it's been suggested that the Pakasai Country Club has one of the best 18 hole courses in Thailand. This course can be found in the midst of an exotic forest, and enjoys some impressive lake views. Also, the Krabi Driving Range, which is situated within a 15 minutes drive from the popular tourist location of Ao Nang, has been voted one of the most picturesque practice facilities in South East Asia.
Golfing enthusiasts can also choose from some excellent holiday accommodation in Krabi. For example, local firm, Krabi Riviera Co Ltd, provides an outstanding range of villas that are ideal for couples, families or groups of friends. All villas offer 5 star comfort, including private swimming pools, a personal concierge service, and some first-rate complimentary services such as airport transfers and a taxi service within the Ao Nang area.
With such an impressive range of facilities to choose from, TAT's golfing initiative deserves to be a resounding success.