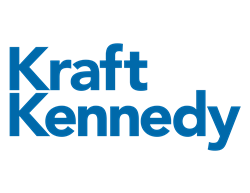 I have known Jim for more than thirty years and we are very fortunate to have him join us on the Ansor team. ~ Michael Kraft
New York, NY (PRWEB) March 28, 2014
Kraft & Kennedy, Inc. a leading strategy and technology consulting firm serving the legal, professional services, and financial industries, is pleased to announce that Jim Montecallo has recently joined Kraft & Kennedy in the capacity of Account Manager. Jim is focused on marketing and selling Ansor Software.
The Ansor Software suite – Proposal Generation Center, Experience Management System and Marketing Content Library - is software for the legal and financial communities to assist in the often cumbersome process of collecting experience, market and biographic data for integration into RFPs, pitch books and other standard marketing materials. Significant business opportunities often rest on the merits and timeliness of the RFPs submitted by law and financial firms. Ansor enables these firms to construct a compelling and timely reply to their clients' RFP without detracting from their first order of business.
Jim brings over 20 years of sales experience in the financial printing industry. He works with the CFOs and General Counsels of public companies as well as their outside counsel and bankers, engaging in a consultative sales approach, to ensure their ability to meet the compliance demands of shareholder disclosure and stock issuance. "I have known Jim for more than thirty years and we are very fortunate to have him join us on the Ansor team," said Michael Kraft, founder of Kraft Kennedy.
Headquartered in New York, Kraft Kennedy is expanding its presence in San Francisco, Los Angeles, Houston, Washington, DC, Atlanta, and Memphis. Kraft & Kennedy is an interdisciplinary team of systems engineers, management consultants, process specialists, and project managers with expertise in meeting clients' business and technology needs. The team includes experienced lawyers, CIOs, executive directors, and IT managers.
About Kraft & Kennedy, Inc.
Kraft & Kennedy has been providing technology and strategic consulting services to law firms, professional service firms, and corporations for more than 25 years. We offer a wide range of services to add value to our clients' organizations and have been recognized as thought leaders by the majority of AmLaw 100 law firms as well as the many leading legal departments and financial services firms that have chosen Kraft & Kennedy to advise them.
To learn more about Kraft & Kennedy's services visit http://www.kraftkennedy.com.