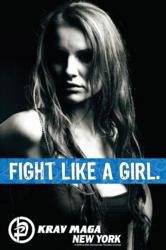 [Kra Maga] teaches us that risk is mitigated by knowledge, that fear is perceived, that the limits we set for ourselves can be overcome, and that threat management is a skill that 98% of the population has no experience managing
Westchester County (PRWEB) October 30, 2012
What do elite military units and police special op teams have in common with JLo, Ashton Kutcher, Kristanna Loken, Brendan Fraser, Jennifer Garner and your next-door neighbor? Probably not much, unless your next door neighbor has some Krav Maga Training.
Since 2004, Krav Maga new York has been providing this elite form of self-defense to dozens of police agencies, hundreds of individual officers, and thousands of Westchester County and Orange County moms, dads and kids.
The company recently announced that it will host its last training segment for 2012 on December 2nd in Middletown. Taught by the same high level Instructors that teach police defensive tactics, this 2 hr. segment will be held at Studio Fitness Ayo and will be geared toward women only,
Originally developed for the Israeli military in the 1940's, Krav Maga is regarded by self-defense gurus across the US as one of the most effective forms of personal protection available today. Krav Maga is designed for defensive situations, when rules do not apply and when losing is not an option.
Seminar participants will learn how to defend against real world threats, like grabs, chokes, strikes, and attacks that transition to the ground. Because the Krav Maga system is easy to learn, retain, and replicate, Westchester County and Orange County seminar participants will learn how to dish it out - under stress and from positions of disadvantage.
Krav Maga New York has hosted dozens of seminars across NY State. So why do local moms, dads and kids train Krav Maga? Great question. We turned to Krav Maga New York for answers. Here is what participants had to say:
Krav Maga has made me humble and empowered at the same moment. Truly inspiring. I train with Krav Maga NY because I have always wanted to try martial arts and this is the best blend of common sense and effective techniques out there. The instructors are approachable and really seem to care about the students and everyone goes at it with such a positive attitude - Adam T, Westchester County, Attorney, Father
Krav Maga has made me really fast. I train with Krav Maga NY because when I was little I used to sit on the mats, watch my sister and eat cheerios - Alessia G, Putnam County, 1st grader
Krav Maga has made me stronger. I train with Krav Maga NY because the Instructors take the time to know all their students & encourage us all. They have pushed me to grow & move past my fears - Kate O, Westchester County, Realtor
Krav Maga has made me prepared for the unexpected. I train with Krav Maga NY because it is reality based training in that the techniques I learn can be applied in my personal and professional life - Mike M, Orange County, Law Enforcement Officer, Father
When asked why Krav Maga is so appealing to the average non-commando type, Davide G., Krav Maga New York's Founder and Chief Instructor stated, "Krav Maga training offers physical, mental, emotional and intellectual growth. It reminds us that survival is primal, that most of what we know today about this primal instinct is wrong, and it teaches us that risk is mitigated by knowledge, that fear is perceived, that the limits we set for ourselves can be overcome, and that threat management is a skill that 98% of the population have no experience managing."
About Krav Maga New York:
Since 2004, Krav Maga New York has trained dozens of police agencies and special ops teams along with hundreds of police officers and defensive tactics instructors, and thousands of civilian adults and kids. The company offers Fitness classes and certified, authentic Black Belt level Krav Maga for adults, kids and police – and is Westchester's only certified Verbal Self Defense representative. For seminar information contact Krav Maga New York online at http://www.kmny.us, by email at Admin(at)kmny(dot)us, or call (855) I-Am-Krav-Maga