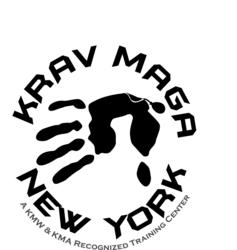 We've already been approached here in Westchester by Somers High School moms, so clearly that refreshing breeze we feel represents change...
Somers, Westchester County, NY (PRWEB) January 31, 2012
Westchester's Krav Maga New York (KMNY), a leading provider of self defense classes and tactical training, was recently contracted by Briarcliff Manor to provide a girls only self-defense training seminar for the High School senior class. During the seminar, and in an effort to better prepare our teens for college, the same Krav Maga New York Instructors who train law enforcement, including high profile entry and protective services units, introduced defensive concepts such as deterrence, avoidance, escape, justified use of force, pre-emptive action, striking, use of weapons, and escalation and de-escalation of force. At seminar conclusion, when instructors asked if participants learned any valuable skills, all the girls raised their hand.
The Krav Maga defensive system is renowned worldwide for its effectiveness against real life violent encounters. Unlike Mixed Martial Arts, boxing, wrestling, BJJ, or other forms of rule-based competition, Krav Maga was designed for real world attacks where rules simply do not apply and losing in not an option. One of the most sought after methods for self-defense, it teaches practitioners how best to neutralize attacks and escape unharmed. Krav Maga is characterized by simple, instinctive responses against realistic attacks, so defenses are easy to learn, easy to retain, and can be replicated even under stress. Krav Maga is a favorite among many law enforcement, military, and anti-terrorist training units who depend on it for its explosive nature and unrivaled effectiveness. Krav Maga's total body fitness has also attracted countless Hollywood stars including Jennifer Lopez, Kristanna Loken, Brendan Fraser, Jennifer Garner and Ashton Kutcher.
Krav Maga New York's bid for training services was solicited by Briarcliff Manor last spring when KMNY, as part of a free community outreach effort, agreed to attend a series of classes as a featured speaker and present on the subject of self defense. That one time presentation, conducted almost a year ago, inspired a YouTube video, secured this months training seminar, and produced and overwhelming response, including:
"Excellent. I loved him"
"I had no idea how important this was"
"I'm taking a self defense class"
"After Davide read off his statistics I was a bit embarrassed that I waited this long for a classroom presentation"
"Davide is a natural teacher…"
"He reaches all abilities…"
"They were glued to their seats…"
"As one student put it, 'I hope he comes back,' and so do I"
When asked about the spread of Krav Maga in Westchester and Orange County, Davide G., KMNY's highest ranking representative issued this statement; "Sadly, in our highly educated society, the average person doesn't know when self defend is justified, if pre-emptive action in self defense is a form of paranoia - or not – or what the most dangerous part of a weapon is, any weapon, guns included, even though we constantly see them on TV and even though our kids play video games like Halo and Call of Duty. When eyeball to eyeball self defense is the subject, most not only know very little, but go out of their way to look away. Thanks to Briarcliff Manor's educators, our community is safer. We've already been approached here in Westchester by Somers High School moms, so clearly that refreshing breeze our organization feels represents change, a change that we've been pursuing for years, one that perhaps, in terms of our martial arts community, we alone are responsible for."
About Krav Maga New York:
Since 2004, Krav Maga New York, based in Westchester County, NY and Orange County, NY, has been featured on the Journal News, the North County News, the Record Review, LoHud.com, the Blotter, Hudson Valley Magazine, Healthy Frontiers, and News 12 Westchester. KMNY has trained thousands of civilians and hundreds of law enforcement officers including members of NYTOA, members of Westchester County Police Academy and Rockland County Police Academy, as well as special response teams and a high profile protective services unit. KMNY is recognized and highly regarded by leading Krav Maga licensing bodies nationwide.
###