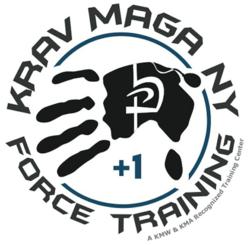 We've been training law enforcement since 2005. Over the years we've dragged pads and equipment all over this state. We've trained law enforcement at cost, at a loss, when other self proclaimed martial arts masters ridiculed us for wasting out time
Westchester County, NY (PRWEB) April 30, 2012
On April 3rd, Westchester and Orange County based Krav Maga New York, a provider of defensive tactics for law enforcement, hosted a one-day tactical ground training segment sponsored by the County's Police Academy (WCPA) in Valhalla, NY. Police agencies from the tri-state area, including US Customs and Boarder Patrol, US Department of Justice, and NYPD, sent representatives – mostly Defensive Tactics instructors – to train in and evaluate Krav Maga.
In the past decade, Krav Maga, originally developed for the Israeli Defense Forces (IDF), has gained increased notoriety in the US in general, but among American Law Enforcement in particular. Characterized by simple, gross motor, instinctive responses, the Krav Maga system is well suited for law enforcement applications because it's easy learn, highly effective, requires minimal training time vs. most other defensive tactics systems, and is replicable even under extreme stress. Perhaps most important, Krav Maga builds officer command presence in a comparatively short training period.
Law enforcement officers who attended WCPA sponsored training earlier this month had this to say:
"All of the techniques presented were very realistic and effective"
"Good blend of survival tactics"
"I liked the practical elements… especially when getting out of potentially deadly choke holds – when you may not have much time"
"Very informative and realistic about what it could be like in real life"
"This was a great class"
"Excellent job"
"Outstanding Course"
"Davide is a responsible, experienced and articulate instructor. I have enjoyed this class very much"
"I would recommend this to other agencies with the highest confidence"
"The subject matter expert displayed a great command presence. His skill set was extraordinary."
Krav Maga New York (KMNY) conducted the daylong training session and is the only Krav Maga based training centers within hundreds of miles - and only one of a handful nationwide - to hold regularly scheduled classes exclusively for law enforcement.
KMNY also regularly provides hand-to-hand defensive segments at Putnam County's Paladin Center - a continuing education venue specializing in public safety and tactical defense training - a trainer for the New York Tactical Officers Association's annual expo and is scheduled to provide training for a New York Association of Hostage Negotiators sponsored event next month.
When asked about the KMNY's involvement with law enforcement training, Chief Instructor Davide G. stated, "We've been training law enforcement since 2005. Over the years we've dragged pads and equipment all over this state. We've trained law enforcement at cost, at a loss, when other self proclaimed martial arts masters ridiculed us for wasting out time, and when we were dismissed by our peers as an incompetent business for trying to implement a law enforcement only program. We've put our heart and soul into this, and I'm glad we did."
About Us:
Krav Maga New York provides expert Krav Maga based tactical training in self-defense and force. KMNY, recently named Westchester's Bully Expert, is also a certified Verbal Judo provider and teaches our youth complete self defense incorporating verbal, physical and ethical – the how and the when. For more information, contact us by email at Admin(at)kmny(dot)us, visit The Bully Expert online or call Krav Maga New York at 1-877-Krav Maga