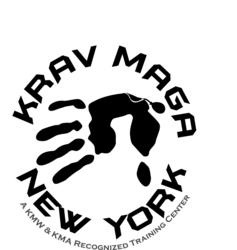 KMNY currently has 6 certified Force Training Instructors, and we will have 9 by the end of 2011
Westchester County, NY (PRWEB) October 28, 2011
After being catapulted to the forefront of Law Enforcement Tactical Training over a year ago by facilitating specialty training for one of NY State's elite special ops teams, Westchester & Orange County based Krav Maga New York vanished from the spotlight, or so it seemed. But, as KMNY's Lead Force Training Instructor Ed Raso explains, "There are many people out there who claim to have trained Law Enforcement. When you dig a little deeper though, you find that they've trained individuals who just happen to be in Law Enforcement. On occasion, you may find someone who trained an agency once. That 'once' speaks for itself. Since its inception our Force Training Team has repeatedly and consistently trained Law Enforcement, both individuals and agencies, and our list of references continues to grow. Our commitment to this process is evident by our Instructors' dedication to their own continuing training at the highest levels of Krav Maga. KMNY currently has 6 certified Force Training Instructors, and we will have 9 by the end of 2011. We are not 'once' guys".
Krav Maga, renowned worldwide for its effectiveness against real life violent encounters, was originally created for the Israeli Defense Force (IDF). Unlike Mixed Martial Arts, Boxing, Wrestling, BJJ, or other forms of rule-based competition, Krav Maga was designed for real world attacks where rules simply do not apply. One of the most sought after methods for self-defense, it teaches practitioners how best to neutralize attacks and escape unharmed. Krav Maga is characterized by simple, instinctive responses against realistic attacks, and the defenses are easy to learn, easy to retain, and can be replicated under stress.
Krav Maga's total body fitness has attracted countless Hollywood stars including Jennifer Lopez, Kristanna Loken, Brendan Fraser, Jennifer Garner and Ashton Kutcher. Krav Maga is also a favorite among many Law Enforcement, Military, and Anti Terrorist Training Units who depend on Krav Maga for its explosive nature and unrivaled effectiveness
Since 2004, Krav Maga New York (based in Westchester and Orange Counties) has been featured on the Journal News, the North County News, the Record Review, LoHud.com, the Blotter, Hudson Valley Magazine, Healthy Frontiers, and News 12 Westchester. KMNY has trained thousands of civilians and hundreds of Law Enforcement officers including members of New York Tactical Officers Association (NYTOA) and a high profile protective services unit. KMNY is recognized and highly regarded by leading Krav Maga licensing bodies nationwide.
More recently, members of the KMNY Force Training Team conducted Law Enforcement specific training for officers at both the Westchester County Police Academy and the Rockland County Police Academy. Additional training is scheduled next month for a multi-state law enforcement agency tasked with protecting our ports and harbors
When asked about the surge in KMNY's popularity, Owner and Chief Instructor Davide Gristina simply said, "We put people first".
About Krav Maga New York:
Krav Maga New York offers authentic Black Belt level Krav Maga training to civilian adults, kids and Law Enforcement. KMNY has presented at public libraries, temples, high schools, elementary schools, scout meetings, boys and girls clubs, charity events, colleges, and for leadership and other groups. For more information, contact KMNY at 1-877-Krav Maga or visit KMNY online at http://www.KMNY.us
###