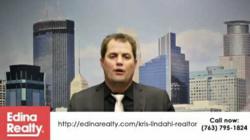 Kris Lindahl says, "When the IRS forgives debt it results in taxable income. However, under the 2007 Mortgage Forgiveness Debt Relief Act, people may be able to exclude up to $2 million of debt forgiven on their principal residence."
Blaine, MN. (PRWEB) August 18, 2012
"Many Wisconsin homeowners wonder whether a short sale is the right option for them or not, and with the quickly approaching expiration of the 2007 Mortgage Debt Relief Act, I am trying to get as much information out about Mortgage Debt Forgiveness as I can, to help people decide whether a short sale is their best option," explains the top Minnesota Short Sale Agent, Kris Lindahl. "The new Wisconsin Short Sale Calculator website at WisconsinShortSaleCalculator.com can help Wisconsin homeowners calculate their eligibility for a short sale, all they have to do is go online, calculate their eligibility, then fill out a form for additional help," says Kris Lindahl.
"A major determining factor for Wisconsin homeowners would be whether or not they have to claim the amount of debt that is the difference in the mortgage owed and the short sale amount collected as income, which would be taxable if the 2007 Mortgage Debt Relief Act does not get extended," explains Kris Lindahl.
There are some very specific IRS facts that Kris Lindahl, the #1 Edina Realty Short Sale Agent feels Minnesota and Wisconsin homeowners should know when trying to figure out if a short sale is the right option to take. "Short sales are complicated, and differ depending upon which bank is involved," Kris Lindahl says.
Kris Lindahl says, "When the IRS forgives debt it results in taxable income. However, under the 2007 Mortgage Forgiveness Debt Relief Act, people may be able to exclude up to $2 million of debt forgiven on their principal residence." Kris Lindahl adds, "For a married person filing a separate return, the limit is $1 million."
"The debt must have been used to buy, build or substantially improve the principal residence and be secured by that residence to qualify," explains Kris Lindahl, who is the top Minnesota short sale agent for Edina Realty. Kris Lindahl goes on to explain, "Homeowners that qualify for a short sale need to claim the debt exclusion by filling out the IRS Form 982, which is the Reduction of Tax Attributes Due to Discharge of Indebtedness, and then the completed IRS Form 982 needs to be attached to their federal income tax return for the tax year in which the qualified debt was forgiven."
Kris Lindahl explains, "Homeowners need to know exactly how the debt forgiveness works though, because all types of debt that are forgiven do not fall under the rules of the IRS to be non taxable income." Kris goes on to explain, "Debt forgiven on second homes, business property, rental property, automobile loans, or credit cards do not qualify for the tax relief provision. However, there are some cases with other tax relief provisions, such as insolvency that might be applicable. Visit the IRS website to get more information, plus the IRS Form 982 provides more details about these provisions.
"We only have a few months left before the 2007 Mortgage Debt Relief Act is set to expire, so to get as many Minnesota short sale loans approved as we can, my team and myself are working around the clock with homeowners," Kris Lindahl the top Minnesota Short Sale Agent explains. Kris adds, "We are also working with Wisconsin residents helping them get Wisconsin short sale loans approved, so for homeowners that live in Minnesota or Wisconsin it is imperative that they contact us as soon as possible while there is still time."