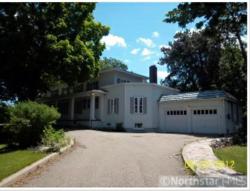 "Kris Lindahl's goal of showcasing Anoka properties for sale is to bring the buyer to the seller."
Anoka, Minnesota (PRWEB) August 02, 2012
Kris Lindahl created a new Anoka real estate website, Anoka-Real-Estate.net, which offers the best way to approach buying and selling homes in Anoka, Minnesota. The new site is aimed at the Anoka home buyer, offering exactly what they are looking for quickly and easily, it achieves the goal of connecting home sellers to home buyers.
Launched by the Kris Lindahl Team with Edina Realty, buyers that land on the site will find a simple interface, which they can use to search for Anoka homes for sale by price, by the number of bedrooms and bathrooms or by the type of home. Kris Lindahl's new site also features a way to search for Anoka real estate for rent.
People relocating to Anoka Minnesota will especially appreciate the information they can find on the Anoka-Real-Estate.net website about schools in Anoka, business environment and recreational opportunities, as well as Anoka town homes for sale, Anoka luxury homes for sale, and other Anoka real estate listings.
Not only does the Kris Lindahl Team at Edina Realty offer extensive Anoka home buyer guides on Anoka-Real-Estate.net, they also offer information on Anoka's distressed properties. The Kris Lindahl real estate team is made up of distressed property experts – designated specialists in Short Sale & Foreclosure Resources, and Certified Distressed Property Experts.
Kris Lindahl's goal of showcasing Anoka properties for sale is to bring the buyer to the seller. With Kris's advanced technological knowledge, Kris takes a guerrilla-like approach to marketing real estate listings. The new Anoka-Real-Estate.net website is just one weapon in the Kris Lindahl arsenal.
For more information about buying or selling a home in Anoka, Minnesota please contact the Kris Lindahl Team today. Call 763-447-3383, or visit the new Anoka-Real-Estate.net website, fill out and submit the form for one of their knowledgeable agents to respond for a free, no obligation analysis of the home's current market value.
People that are wondering if it is a good time to sell a home in Anoka Minnesota, can visit the Anoka-Real-Estate.net website to read the latest information Kris Lindahl has published on the subject.