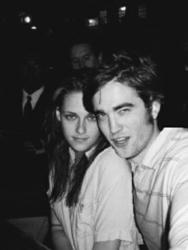 Always consider what is going to be in the dog's best interest – even if that means letting your ex take ownership.
Boca Raton, FL (PRWEB) August 03, 2012
Once deemed a Hollywood Hot Couple, Twilight stars Kristen Stewart and Robert Pattinson are now split, Us Weekly reported, due to Stewart allegedly cheating on Pattinson with her "Snow White and the Huntsmen" director Rupert Sanders.
Now, it seems, Kristen and Robert are at odds over who gets custody of Bear, the mixed breed dog they rescued together from a high-kill shelter in New Orleans. According to Daily Mail, Robert wants custody of Bear in order to help him get over the breakup. Kristen, however, isn't giving Bear up so easily. They adopted the dog together and Kristen always felt that he was their little baby.
Kristen is asking for joint custody of Bear. In Hollywood and around the world, dog custody battles are nothing new. Hugh Hefner and Crystal Harris recently went to war over custody of a dog they shared as well.
In light of the young couple's highly publicized break-up, Dogington Post makes an effort to educate their readers on the importance of planning ahead when bringing a dog into the family.
The popular online dog news site reaches over 1.6 million dog lovers each week and urges all of them to plan carefully when considering adopting a new dog, especially when adopting a dog as a couple.
The site published articles informing their readers about the struggle Kristen and Robert are having over their dog now that they've split up. Readers can also find advice on including their dog in a will, and legal information about who keeps the dog after a divorce.
"Dogs are not just items that can be divided up after a couple splits," said Brandy Arnold, Managing Editor at Dogington Post. "You must have plans in place before bringing a dog in. Just like children in a broken home, dogs will suffer emotionally in the event the couple breaks up."
Dogington Post reminds its readers that in cases of domestic dispute over ownership, dogs are considered property in the eyes of the law. However, it's the opinion of the dog news site that other factors should be taken into consideration when determining who gets the dog in a canine custody battle.
"Plan ahead, consider who has taken more care of the dog's basic daily needs, who has the greatest time and financial ability to support the dog," says Ms. Arnold, "and always consider what is going to be in the dog's best interest – even if that means letting your ex take ownership."
For more information about Dogington Post and their effort to promote careful planning for those adopting a dog, visit http://dogingtonpost.com and check them out on YouTube.
About Dogington Post:
DogingtonPost.com was created for the love of dogs. It promises a forum of informative articles, newsworthy dog stories, health and breed information, and heartwarming videos. The site addresses current issues affecting dogs and their human parents – from serious health concerns to lifestyle issues on feeding, grooming and the overall well-being and mental health of dogs. It is the Internet newspaper, all about dogs.