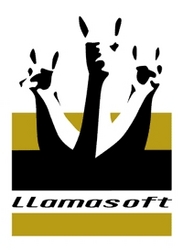 As the largest pure grocer in the U.S., Kroger's massive scale and volume of product movement provides a unique opportunity to use their supply chain as a strategic competitive advantage
Ann Arbor, MI (Vocus) October 27, 2010
Kroger Co., the nation's largest traditional grocery retailer and food giant in the US, has selected Ann Arbor based LLamasoft Inc. as a partner for supply chain modeling and strategic planning.
In this partnership, Cincinnati based Kroger Co., which operates over 2,400 supermarkets and multi-department stores across 31 states, will license LLamasoft's strategic planning software, Supply Chain Guru®, and will contract LLamsoft's consulting services to assist with network design and inventory analysis. The analysis will focus on improving end to end supply chain operations and reducing the total cost-to-serve from suppliers and manufacturing through distribution centers and out to the Kroger retail stores.
Paul Pridemore, General Manager of Kroger Logistics explained, "After a detailed market evaluation, we determined that LLamasoft's Supply Chain Guru® will provide Kroger with the most comprehensive strategic planning capability. The integration of network and inventory optimization, combined with product flow-path analysis and simulation will enable Kroger to systematically improve our total cost-to-serve for all key supply chain segments."
"As the largest pure grocer in the U.S., Kroger's massive scale and volume of product movement provides a unique opportunity to use their supply chain as a strategic competitive advantage," stated LLamasoft Executive Vice President, Toby Brzoznowski. "We are excited to have been selected as Kroger's strategic partner and are looking forward to helping them optimize their supply chain operations."
He added, "LLamasoft is continuing our strategy of aggressively investing in both the development of our technology and our operational infrastructure in the U.S. and throughout the world; and this new partnership with Kroger Co. helps confirm our position as a market leader in Supply Chain Predictive Analytics."
About LLamasoft
LLamasoft provides software and expertise to design and improve supply chain network operations. Supply Chain Guru® is the leading supply chain strategic planning application available in the market today. It enables companies to model, optimize and simulate their supply chain operations, leading to major improvements in transportation, inventory, sourcing, and production. For more information, visit http://www.LLamasoft.com or contact info(at)LLamasoft(dot)com.
About Kroger Co.
Kroger, the nation's largest traditional grocery retailer, employs more than 334,000 associates who serve customers in 2,470 supermarkets and multi-department stores in 31 states under two dozen local banner names including Kroger, City Market, Dillons, Jay C, Food 4 Less, Fred Meyer, Fry's, King Soopers, QFC, Ralphs and Smith's. The Company also operates 779 convenience stores, 375 fine jewelry stores, 909 supermarket fuel centers and 40 food processing plants in the U.S. Kroger, headquartered in Cincinnati, Ohio, focuses its charitable efforts on supporting hunger relief, health and wellness initiatives, and local organizations in the communities it serves. For more information about Kroger, please visit http://www.kroger.com.
LLamasoft Media Contact:
Myles Romero
VP Marketing
LLamasoft, Inc.
201 South Main Street, 4th Floor
Ann Arbor, MI USA 48104
Tel: 734-418-3119 x 115
Fax: 734-418-3138
myles(dot)romero(at)LLamasoft(dot)com
http://www.LLamasoft.com
###