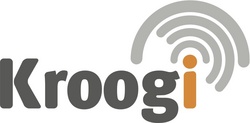 "Musicians, DJs, music producers, and remixers are invited to download stems of the original masters from four t.A.T.u. songs at Kroogi.com, mix them into their own tracks, and post them on Kroogi."
Los Angeles, CA (PRWEB) March 31, 2010
Lena Katina, the star of the Russian pop sensation, t.A.T.u, has launched the t.A.T.u. Remix Contest at Kroogi.com, where musicians can put their spin on several t.A.T.u. songs from their latest album, "Waste Management," for an upcoming Remix Compilation release.
Musicians can create remixes in the following five styles: Downtempo, Deep House, Hip Hop, Psy-Trance, and Dub.
t.A.T.u., featuring Lena Katina and Yulia Volkova, is the most successful Russian band of all time, with multiple chart-topping songs and millions of albums sold worldwide, including over 5 million copies of their debut album ("200 km/h in the Wrong Lane").
The t.A.T.u. Remix Contest is sponsored and hosted by Kroogi.com, a global 'content community' of artists, musicians, writers, videographers and photographers who post music, books, photos, videos, and art that fans download and pay for on a "Pay What You Want" model. Kroogi represents the middle ground between free, illegal download sites and fixed-fee models like iTunes.
Kroogi was founded by Miro Sarbaev, a director at Shawn Fanning's Napster and Snocap. After a year building a community of artists and fans in Russia, Kroogi.com is launching its beta in the U.S. with the t.A.T.u. Remix Contest.
"Musicians, DJs, music producers, and remixers are invited to download stems of the original masters from four t.A.T.u. songs at Kroogi.com, mix them into their own tracks, and post them on Kroogi," said Kroogi founder Miro Sarbaev. "The 12 best tracks will be selected for a Remix Compilation release."
For information on the t.A.T.u. Remix Contest and downloads of t.A.T.u. songs, visit http://kroogi.com.
About t.A.T.u:
t.A.T.u., featuring the sprightly redhead Lena Katina and the fierce brunette Julia Volkova, are Eastern Europe's most successful musical exports. During t.A.T.u.'s ten years together, the two provoking and talented beauties have sold millions of albums, played to audiences of up to 50,000 fans and caused one hell of a worldwide ruckus. For more information visit: http://www.tatu.ru.
About Kroogi.com:
Kroogi.com is a content community where musicians, artists, writers and photographers post copyrighted songs, art, images and books, and build social circles of fans who download their content and compensate them for it based on a "Pay What You Want" model. Currently in beta, Kroogi supports an active community of 45,000 artists and fans in and around Russia, and is now expanding its reach into the U.S., Europe and South America.
Kroogi's content community model for distributing and monetizing content benefits creators and fans equally. Creators are offered a convenient, social platform and tools for promoting and sharing their work online, while fans have the opportunity to "Pay What You Want" for unrestricted use and enjoyment of content. Kroogi's content community model bridges the wide gap between free (and often illegal) and fixed payment models by letting fans determine the value of content. Historically, 20% of all downloads at Kroogi.com earn money for content creators.
For more information visit http://www.Kroogi.com. (Twitter: @kroogi)
###