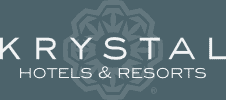 Los Angeles, California (PRWEB) April 07, 2013
Krystal Resort Cancun Scam Prevention Department has released a new tactic for timeshare owners to follow, to avoid being taken advantage of by timeshare scammers attempting to steal personal information.
Krystal Resort Cancun Scam Prevention Department considers financial and personal security very seriously. Krystal Resort is an industry leader in guaranteeing quality vacation options for families and couples seeking a peaceful getaway vacation at reasonable prices, however nothing can ruin a peaceful vacation like being ripped off. People can trust Krystal Resort to provide them with the type of service they expect while on vacation, at a high quality standard and with all the possible amenities required. However, many travel companies have received complaints of customers getting fraudulent communications between the caller and individuals pretending to be from their organization.
The Krystal Resort Cancun Scam Prevention Department advises individuals to be on the lookout for these sorts of scams. Scammers are well established at targeting timeshare owners. These illegitimate calls can range from fake surveys to individuals imitating legitimate timeshare representatives. These individuals will often claim representation by a trusted travel brand, despite having no real connection. The Krystal Resort Cancun Scam Prevention Department recommends that individuals request the identity of the caller, as this is an important identifying step, when receiving an unsolicited call from a questionable source. Ask the unsolicited caller to verify all the information they can and even then, avoid providing detailed information without first calling them at a number known to be credible.
Krystal Resort Cancun Scam Prevention Department encourages people to get in touch with the Krystal Resort main office if the supposed representative seems like a fraud posing as a Krystal Resort employee. Simply call the official number for Krystal Resort, and the employee on the other end will be able to verify the information. It is advisable to provide any relevant information possible so Krystal Resort Scam Prevention Department can investigate the situation. If the communication was valid, the individual can resume the call with Krystal Resort, but if not, Krystal Resort Cancun Scam Prevention Department can look into the problem and see if they can help the caller report the scam attempt.
Krystal Resort Cancun Scam Prevention Department warns all travelers to be aware during questionable situations when planning vacations. Travel is a very exhilarating occasion, and one would not like the occasion to be ruined by having personal and financial assets stolen.
Krystal Resort Cancun offers travelers a getaway from the hustle and bustle of the busy world as they relax on the resort's own stretch of beach while enjoying the beautiful white sandy beaches. Travelers can take a dip in the resort's panoramic pool or enjoy a massage at the spa. Everything one could need or want is at their fingertips, while visiting Krystal Resort.
****
Krystal Resorts Contact Information:
Toll Free: 1-888-774-0040
Locally: (305) 774-0040
info(at)krystalcancun(dot)com
http://www.krystalcancun.com