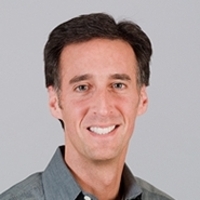 Steven has the extensive management experience that will immediately impact our clients' proficiency across all media platforms. With his tremendous breadth of knowledge, Steven will contribute to KSL's aggressive growth goals
New York, NY (PRWEB) September 1, 2010
KSL Media (http://www.kslmedia.com ) one of the largest independent media management companies, announces the hiring of Steven Kaufman as Executive Vice President, Integrated Media. In this role he is responsible for the development of KSL clients' communication goals and objectives which enables KSL's advertisers to acquire and retain their best customers in a most efficient manner. Steven will also oversee KSL's media offerings and maintaining best in class digital and customer acquisition tools. He joins the KSL management team helping to guide the direction of the company in the exploration of new media alternatives.
Kaufman began his career as a list broker and transitioned to an agency role at Wunderman Cato Johnson planning direct marketing campaigns for clients including the United States Postal Service and the US Army. Following his time at Wunderman, Steven joined Ammirati Puris Lintas where we worked on the UPS and Compaq accounts. It was at Ammirati in 1996 when Steven first began working in digital media. His experience includes telecom, financial services, travel, packaged goods, technology, subscription marketing and more.
"We are excited to bring a distinguished executive into our company," stated KSL President David Sklaver. "Steven has the extensive management experience that will immediately impact our clients' proficiency across all media platforms. With his tremendous breadth of knowledge, Steven will contribute to KSL's aggressive growth goals."
Steven was a founding board member of 212, the New York City interactive ad club. He has spoken at numerous industry events including Search Engine Strategies, OMMA and iMedia.
Steven is married and lives in Marlboro, NJ, with his wife and 10-year-old twins.
###