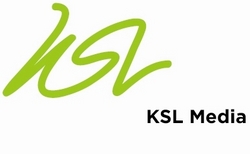 We have had fantastic growth over the last few quarters bringing in new clients like ConocoPhillips and Sizzler to our LA office, allowing us to hire top talent like Anita who can only fuel our continued expansion
Los Angeles, CA (PRWEB) May 18, 2010
KSL Media (http://www.kslmedia.com), one of the largest independent media services companies, today announces the hiring of Anita Paul as Senior Vice President, Managing Director in their Los Angeles office with primary responsibility for the Guitar Center account.
Paul has a broad and diverse background in media, most recently coming over from Horizon Media, where she was the Vice President, Brand Group Director. She has directed media business for clients across numerous categories. While she is beginning on the Guitar Center business at KSL, she will eventually add more clients to her purview.
"We are excited to bring a new senior executive into our Los Angeles office," stated KSL chairman Kal Liebowitz. "Anita has a great deal of senior management experience that we'll immediately benefit from on Guitar Center. With her tremendous energy, Anita will contribute to KSL's aggressive growth goals."
Prior to her time at Horizon Media, Paul worked at Inter/Media, Ground Zero, Mediacom and DMB&B. She is a graduate of the University of Southern California, and she lives in Los Angeles.
"We have had fantastic growth over the last few quarters bringing in new clients like ConocoPhillips and Sizzler to our LA office, allowing us to hire top talent like Anita who can only fuel our continued expansion." said Hank Cohen, KSL's CEO.
About KSL Media:
KSL Media is one of the largest and fastest growing independent media services companies in America. They specialize in servicing mid market companies with challenger brands by helping them acquire and retain their best customers. KSL works with numerous clients including Bacardi, Guitar Center, Publisher's Clearing House, ConocoPhillips, Mercury Insurance, Huntington Learning Center, Telebrands, United Way of Greater Los Angeles, and Sizzler. They have offices in New York, Los Angeles, Las Vegas, and Chicago.
###