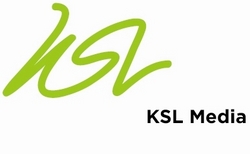 KSL's analytics ecosystem is a world class collection of the most innovative tools in marketing, so we are very proud to now be a part of it
Los Angeles, CA (PRWEB) November 11, 2010
Independent media management agency KSL Media (http://www.kslmedia.com) today announced an arrangement with Dukky (http://www.dukky.com) that will quantify clients' ROI and measure the sphere of influence from their social media campaigns. The announcement was made jointly by KSL Media and Dukky founder Shawn Burst.
Dukky is the first tool to combine three marketing core competencies into one turn-key solution. They offer a content management system that develops landing pages for personalized URL (PURL) driven communications via email or direct mail that captures consumer feedback and easily prompts consumers to share valuable offers to their friends and family via Facebook, Email, Twitter, SMS, and other viral outlets, a robust data capture tool and tracking mechanism that acquires detailed data on consumers and all generations of their social network who take variable levels of actions throughout a business's purchase funnel and a client friendly reporting interface that discerns the true value of these actions tied back to each consumer with easy user friendly tools.
"We examined dozens of products that claim to be quantifying and monetizing the social media space," said Matt Greenfield, Senior Vice President, Director of Client Services at KSL Media, "Dukky is the only solution that we've seen that combines multiple disciplines in such a user friendly environment, enabling our clients to go far beyond the limitations of other tool's which merely measure social 'potential'. Dukky monitors true influence and ROI based on actions, and our clients can already see the value this brings."
KSL Media prides itself on its commitment to leading the industry in analytics, which serve as the starting point for the company's media investment decisions. Dukky is a pioneer in affording marketers the opportunity to monetize social media, and therefore adds significant value to KSL's analytics arsenal. This partnership will allow KSL to offer Dukky's technology to clients and outside customers at below market pricing.
"KSL's analytics ecosystem is a world class collection of the most innovative tools in marketing, so we are very proud to now be a part of it," said Burst, "they were the first agency to truly understand Dukky's potential, so it was a natural fit."
About KSL Media:
KSL Media is one of the largest and fastest growing independent media services companies in America. They specialize in servicing mid market companies with challenger brands by helping them acquire and retain their best customers. KSL works with numerous clients including Bacardi, Guitar Center, Publisher's Clearing House, ConocoPhillips, Mercury Insurance, Huntington Learning Center, Telebrands, United Way of Greater Los Angeles, and Sizzler. They have offices in New York, Los Angeles, Las Vegas, and Chicago.
# # #