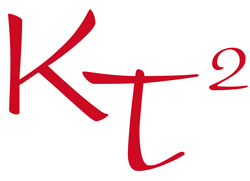 Video has created enormous business opportunities on the Web, but the high cost and low quality of video on today's cell phones has hindered the adoption of mobile video consumption, real-time video reporting and mobile videoconferencing
SAN FRANCISCO (Vocus) October 23, 2007
CTIA show, booth 112 -- KT-Tech Inc., a small start-up located in Maryland, has accomplished what no other company in the wireless industry has achieved: enabling real-time, high-quality videoconferencing on today's cell phones, over today's mainstream cellular networks. KTvid uses advanced, proprietary image compression techniques to deliver real-time, two-way video and audio at a quality that makes video-conferencing practical for use on mobile phones. KTvid does not require a high-bandwidth 3G cellular network to deliver usable person-to-person videoconferencing.
KTvid finally makes it possible for handset manufacturers and carriers to deploy consumer-ready videoconferencing without compromises. The software runs on mobile phones and PDA based on Windows Mobile Professional (5.0 or 6.0), and Windows-based PCs. KT-Tech is exploring licensing agreements with handset manufacturers, wireless carriers and chip manufacturers.
KTvid was developed by a team of former defense sector research scientists and is the result of eight years of research and development. KTvid represents a series of technology breakthroughs:

Delivers high image quality, in true real time, that looks as good as higher frame-rate images but does not require the associated bandwidth. KTvid delivers image quality at 14Kbps that compares favorably with MPEG-4 at 115 Kbps.
Features a patented video/audio compression system (codec) that is smaller, faster and more efficient than MPEG or H.264. KTvid can symmetrically compress and decompress live (real-time) phone-to-phone video and audio.
Operates on 2G (CDMA, GPRS/GSM) and 3G (EVDO, EDGE) cellular networks, as well as on WiFi/WiMAX 802.x networks.
Does not require dedicated hardware; KTvid is 100% software-based.
KTvid's small-footprint software (400 KB) can easily be added post-sale/post-production
Requires minimal phone resources (less than 1 MB RAM, 200 MHz processor)
Detects bandwidth limitations and maintains video quality even at low data rates.
Scales from low bandwidth/low frame rate to HDTV.
"Video has created enormous business opportunities on the Web, but the high cost and low quality of video on today's cell phones has hindered the adoption of mobile video consumption, real-time video reporting and mobile videoconferencing," said Rob Lerner, COO of KT-Tech Inc. "We are aiming to lower the barriers to adoption of mobile video by enabling high-quality video on today's handsets, over today's cellular networks."
About KT-Tech Inc.
KT-Tech Inc. is focused on developing and deploying advanced video, audio and image compression technology that can be applied to mobile communications applications for business, government and consumers. Founded in 1991 and located in Bowie, Maryland, KT-Tech is staffed by experienced scientists and engineers with advanced degrees in physics, computer science, and mathematics. On the Web at http://www.kttech.com.
Media contact:
Tim Cox | ZingPR
(650) 369-7784
###