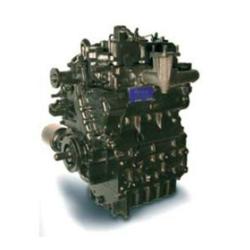 This drop-in ready motor is one this of the most requested.
Chattanooga, Tennessee (PRWEB) April 19, 2013
The sale and service of light duty machinery helps some companies able to invest in these technologies to provide services to the public. Due to an increase in front end loader sales, the DieselEngines.co company is now selling the Kubota 0722 diesel engine online. This drop-in ready motor is one this of the most requested due to its small size and compatibility with front end loading machinery. These engines are now rebuilt and distributed in the U.S. and can be viewed online at http://dieselengines.co.
Diesel engine engineering has improved due to better technologies acquired by automakers. Because many automobile manufacturers create equipment and machinery, all users can benefit from the diesel technologies now in place.
Honda, Toyota, Ford and Chevrolet currently manufacture many of the motors that are used in the industrial, agriculture and retail industries. The rebuilt front end motors now available for sale are sold for an introductory low price when buyers use the toll-free company number or website quote system.
The DieselEngines.co company made several changes to its inventory of engines online in 2013. Aside from automaker inclusions, the industrial machinery motors have been added this year as alternatives to vehicle engines.
These motors are now added to the company quotation system that was recently upgraded online. The various diesel types that are now available in stock can be viewed and quoted online at the touch of a button. These efforts have expedited price delivery for all buyers in North America.
The Kubota motors that are now sold are immediately eligible for the company warranty policies. Because OEM warranties typically last for one year or less, The Diesel Engines Co. now extends the quality of its rebuilds for a period of 36 months. This new time frame of coverage provides additional savings to buyers. The increase in coverage amounts is offered to buyers using the company resource for no extra cost. These incentives are applied to the entire inventory of motors for sale.
About DieselEngines.co
The DieselEngines.co is a leading diesel engine rebuilder currently warehousing motors sold to trade industry buyers and the general public. This company purchases OEM parts and trains its expert staff of rebuilders in modern technologies to produce import and domestic diesel motors. The creation of a same day shipping policy is now expediting diesel engine shipments. The DieselEngines.co company makes frequent changes to its inventory of motors to create a trusted resource for buyers in the USA to locate drop in motors sold for lower prices compared to automotive dealerships.