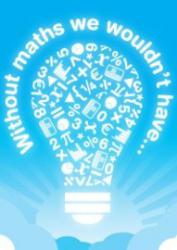 (PRWEB) October 13, 2012
Maths Week Ireland is a nationwide celebration of the wonders of mathematics. Throughout the week, children of all ages come together from across the country and participate in fun activities to raise awareness of the importance of maths. It is perhaps therefore no surprise that Kumon, Ireland's leading supplementary education provider, is supporting this year's event.
Kumon's unique maths programme has been nurturing confident, independent students with strong mental arithmetic skills for over 50 years. The unique method of learning is now available in over 47 countries across the globe, enabling more than 4.3 million students to realise their potential. Ever since the first Kumon study centre opened its doors in Ireland in 2000, the worksheet based study programme has soared in popularity and there are now 18 study centres throughout the country.
Kumon is passionate about spreading a love of learning in each student and believes that strong maths and English skills are the foundations for all academic and personal success. Kumon is therefore thrilled to be supporting an event which is dedicated to increasing awareness of the importance of maths, and hopes this year's Maths Week will be the most successful event yet.
The competition
Maths Week 2012 will begin on 13 October and on the same day Kumon will launch an exclusive competition to win a new Apple iPad, with two runner-up prizes of €50 One4all vouchers. For a chance to win, children should submit their 100 word entry via our website starting with "Without maths we wouldn't have…". The competition is designed to increase children's awareness of the fact that maths is integral to so much of what we do, each and every day.
The competition will run until 13 November and the lucky winner will be announced on the website on 20 November. Instructors across Ireland will be encouraging their Kumon students to participate, but the competition is open to all children aged five to 18 who reside in the Republic of Ireland.
Kumon hope this competition will encourage children to speak with their families and friends about why maths is so important in elements of their lives they may not have previously considered. Through advanced study, Kumon believes all children can realise their unlimited potential and each Instructor looks forward to developing many more local children through the individualised study programmes.
Richard Trimmer, Kumon Ireland Regional Manager says: "I am delighted that Kumon is supporting this event and I am sure that during the week children will rediscover just how much fun maths can be. Since Kumon believes in helping all children improve their understanding of maths and English, which will unlock so many doors for them in the future, we wish Maths Week continued success."
All Kumon study centres throughout Ireland offer a Free Assessment. This diagnostic test enables children to find out where on the Kumon programmes their journey would begin and how their study would be individualised to their needs from the outset.
For more information about Kumon's maths and English study programmes, visit our website.