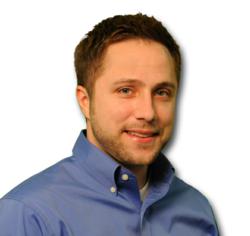 "A lot of people focus on the business upside of Twitter, but don't realize that it's hard to get to the marketing promised land without a map"
Cleveland, OH (PRWEB) November 22, 2011
Few events carry the cachet of SMX, or Search Marketing Expo, in the online marketing world. For this reason, Fathom is proud to present Kurt Krejny, Director of Online Marketing, as a panel speaker at the upcoming SMX Social Media Marketing conference in Scottsdale, AZ, on December 5-6, 2011. Krejny will speak about Twitter marketing for business. He is a frequent speaker at digital marketing conferences and a regular contributor to industry publications such as SEOMoz's "Search Engine Ranking Factors 2011" and Marketing Pilgrim. While not attending conferences or publishing his insights, he directs a group of online marketing specialists that serves 200+ clients.
Krejny has recently spoken at World Usability Day for the Northeast Ohio Usability Professionals Association (NEOUPA) and served as a moderator at the 2011 Midwest Social Media Summit, where he interviewed the Cleveland Indians senior director of communications, Curtis Danburg, about building loyal customers through Twitter. He holds more than 9 years of experience in online marketing with a concentration in search-engine optimization (SEO) and employs skills in traditional marketing, graphic design, usability, website development, and video to drive revenue and sales leads for his clients.
"A lot of people focus on the business upside of Twitter, but don't realize that it's hard to get to the marketing promised land without a map. For example, if you spam your Twitter followers, you'll be left all alone," stated Krejny. "In the social-media journey of engagement, you need to give in order to get. And what you need to be giving is precisely what your audience wants. I am going to show people how to analyze their followers and employ a content strategy to get results that matter."
Fathom offers social-media marketing as part of its core services that include SEO; paid search (PPC); email; video; content development; and web design. The one unifier among all these service lines is a focus on simplicity, accountability and results that matter.
About Fathom
Established in 1997, Fathom is a full-service digital marketing company that delivers measurable results that matter: leads that buy and profitable revenue. Fathom's 300+ clients range from middle-market companies to large global enterprises. Industry specialties include B2B, B2C, healthcare, manufacturing, IT/software, education and e-commerce.
Whether engaged in SEO, paid search, email, or video production, Fathom customers recognize that Internet marketing is the most efficient and profitable way to reach and convert their target audiences, and they bank on Fathom's reputation, expertise and commitment to achieving their business goals.
The company currently has 130+ employees and is headquartered in Valley View, Ohio.
###