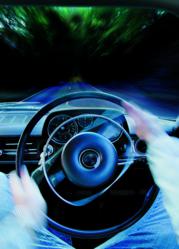 Most people don't realize that skilled DWI lawyers consider facts and issues that elude those who don't handle DWI cases on a regular basis.
Raleigh, NC (PRWEB) November 14, 2012
"People charged with DWI, should understand how skilled competent DWI lawyers evaluate the facts and issues in their individual case," says Seth Blum, Raleigh DUI Lawyer at Kurtz & Blum and one of the founding partners of the firm. The dedicated DUI defense lawyers of Kurtz & Blum have been helping people accused of and charged with DUI since 1998. After working in courtrooms across North Carolina and accumulating approximately 40 years of trial experience between them, Kurtz and Blum have heard countless scenarios that led to people getting charged with DWI when they were either not guilty of a crime at all or when prosecutors simply could not prove the cases against them.
Drivers accused of driving while impaired simply cannot accurately assess their own case. First, their perspective is unavoidably subjective, preventing a true objective evaluation. Equally important for lay people are their lack of familiarity with the intricacies of DWI law and of courthouse culture surrounding DWI prosecution. To attempt to educate people about the facts and issues that the best DWI defense lawyers consider when determining the merits of a case for trial, lawyers Kurtz and Blum go through a detailed DWI evaluation process. This guide to the issues surrounding DWI defense is in addition to their videos, What to Do if Stopped for DWI and What to Do if Charged with DWI. What's more, Kurtz & Blum dedicate a substantial portion of their website to DWI related videos (accessible by clicking on the previous link). These informative videos are also available without charge on their firm's site. Through providing his type of comprehensive and accurate information the Raleigh DWI lawyers of Kurtz & Blum hope to alleviate some of the stress associated with these serious charges.
Whether currently facing an accusation of DWI or having faced such an accusation in the past, Kurtz argues that it would have made it easier on both the accused and their family if they had a clear idea as to how a savvy DWI lawyer evaluates the case. Kurtz goes on to assert that "Information is the best cure for anxiety."
In their instructional video, the DUI lawyers of Kurtz & Blum talk about exactly what to expect when facing a DWI charge. The website's video library about DUI and DWI Defense provides a plethora of additional information useful to people accused of DWI, their family members and even neophyte criminal defense attorneys still developing a firm grasp of DWI law. Kurtz & Blum's DWI Video Library and their content rich website is a tremendous resource.
Disclaimer: This information is not meant to create an attorney-client relationship. It is not legal advice. For legal counsel, you should always consult with an attorney.
About the law firm of Kurtz & Blum, PLLC:
Howard Kurtz and Seth Blum founded the law firm of Kurtz & Blum PLLC in downtown Raleigh, North Carolina in 1998. Since its inception, the firm has maintained a strong focus on defending people accused of driving while impaired. If you have questions about DWI or DUI charges and need to consult with an experienced DUI defense lawyer, please visit our website or give us a call at (919) 832-7700.