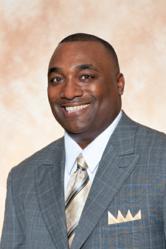 We are thrilled to be able to offer our Resource Family Conference as a unique training opportunity for our foster parents, as well as a bonding experience for the families and kids we serve.
-Chad Anderson, KVC Behavioral HealthCare, Inc. president
Overland Park, Kansas (PRWEB) April 23, 2013
KVC Behavioral HealthCare, Inc. will host its annual Resource Family Conference event on April 26-27 at the Overland Park Marriott featuring national keynote speakers Mark Anthony Garrett and Kevin Brown to provide foster, birth and adoptive parents and their children with a fun and educational weekend experience.
Each year, the Resource Family Conference provides 1,000 parents and children with a series of events, inspiring speakers and parental networking opportunities. Families arrive Friday night and are treated to entertainment, dinner and complimentary hotel rooms. The educational component of the conference begins on Saturday when nationally known speakers address current issues facing the foster care system. Through their attendance, parents obtain training hours that help them meet state licensing requirements and learn tools to deal with their unique situations. While parents participate in numerous presentations and workshops, children enjoy fun activities and teenagers receive specialized programming to educate and empower them as foster care youth.
Keynote speaker Mark Anthony Garrett grew up in the Ohio foster care system and is now a leading expert and highly sought-after speaker in the child welfare industry who has dedicated his life to helping trouble youth and adults overcome negative challenges in their lives. Following Garrett's keynote, parents will attend a panel discussion featuring area judges and then select from workshops on topics including human trafficking, emotional regulation, teens aging out of foster care, effects of trauma, and psychotropic medication use with children.
Teenagers will attend specialized morning programming with their own keynote speaker, Kevin Brown, who grew up in the California foster care system and is now a renowned author and speaker who assists teens and young adults in self-efficacy and maximizing their potential. Following the morning programming, teens will participate in carnival and field day activities. Children under 12 will participate in age-appropriate activities, including carnival games, music and entertainment from Radio Disney.
"We are thrilled to be able to offer our Resource Family Conference as a unique training opportunity for our foster parents, as well as a bonding experience for the families and kids we serve," Chad Anderson, President of KVC Behavioral HealthCare, Inc., said. "Many of these families have formed relationships at RFC that extend far beyond the weekend of the conference and it's wonderful to see these families reconnect year after year."
KVC utilizes volunteers and fundraises year-round to underwrite the entire cost of the conference for all attendees. In addition, KVC locations throughout the country, including Nebraska, West Virginia and Kentucky hold concurrent Resource Family Conferences and will join Kansas attendees via teleconference for the keynote speakers.
About KVC Behavioral HealthCare, Inc.
KVC's work as a private, non-profit organization enriches and enhances the lives of thousands of children and families by providing medical and behavioral healthcare, social services and education. Founded in 1970 as Wyandotte House, KVC works to heal the most traumatic cases of childhood abuse and neglect. Named in 2008 by the Annie E. Casey Foundation as a best-practice organization, KVC is a leader in the use of evidence-based research and innovative tools and technology to advance the welfare of children and families in our communities. To learn more about KVC, visit http://www.kvc.org.
###