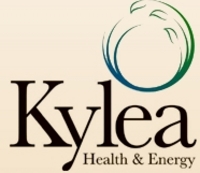 Glen Ellyn, IL (PRWEB) July 14, 2010
Kylea Health & Energy is launching their new website that is fully loaded with all the tools necessary for a person seeking the secrets of healthy living. In today's world, healthy living is in! Everybody wants better health and more energy! Kylea's new website offers amazing new additions that provide viewers with cutting-edge information that will really make a difference. Kylea's new site includes a comprehensive health quiz that is designed to assess a person's overall health. There are also four new products to try and many new videos that cover topics ranging from disease prevention to food and nutrition.
The first most noteworthy aspect of the new site for Kylea Health & Energy is the comprehensive health quiz. This quiz breaks down questions based on gender, digestive health, eating habits, exercise habits, sleep, spiritual and emotional health. Each section of the quiz aims to get at the most important elements of each health issue. The gender questions relate to reproductive health for women and prostate health for men. The sleep portion asks some interesting questions to get at the heart of a person's potential sleep problems like sleep apnea or insomnia. The last section of the quiz delves into a person's spiritual and emotional health, which is rarely considered in other online health quizzes. Based on these simple questions in Kylea's health quiz, a person will receive a comprehensive summary of their overall health along with a breakdown by question. For taking the quiz, Kylea rewards the visitor with a $50 discount on the super popular Kylea Essential Health Packs.
Four new products debut with the website launch and complement Kylea's existing extraordinary product line. BalSulin was created for those needing help moderating glucose levels in the diabetic and non-diabetic alike. BalSulin is designed to regulate a person's blood sugar levels using naturally occurring plants like Mulberry. Pure Complexion is another all-natural product from Kylea, created to enhance a person's own skin renewing processes. Pure Complexion improves skin quality from the inside out. Fish Oil from Kylea is a great source of the Omega-3 fatty acids DHA & EPA which studies show may help reduce the risk of developing joint problems while improving cardiovascular health. Finally, Chia Oil is among the richest source of Omega-3 fatty acids and fiber in existence. It provides eight-times more Omega 3's than salmon and four-times more fiber than flax.
The final highlight of the new site is the health video library. Founder of Kylea Health & Energy, Joe Costello, is passionate about health and wellness and believes that everyone can experience higher levels of health and wellness by engaging in some easy, doable lifestyle changes. He is a gifted communicator who has amassed tens-of-thousands of hours in health research. These videos were created to improve the quality of life for people who are searching for alternative health advice. Topics of the videos range from organic foods to choosing healthy cookware to expert advice on complex men's health issues. The complete wellness center continues to grow with more health and wellness related tips and topics every week.
###