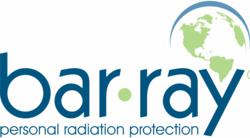 Kyndi Newman is an advocate for her clients, and I am confident that our Bar-Ray customers, present and future, in Colorado, New Mexico and western Texas will develop strong working relationships with Kyndi. Buck Thompson, Senior Vice President
Littlestown, Pa. (PRWEB) July 26, 2012
Bar-Ray Products (Bar-Ray), the world's largest manufacturer of radiation protective garments and vinyls, has added a new sales manager to the company's expanding business development team. Kyndi Newman has been selected as sales manager overseeing business development in Colorado, New Mexico and western Texas.
As sales manager, Kyndi coordinates all aspects of sales and marketing for Bar-Ray Products in this geographic region. Her responsibilities include cultivating new business accounts, conducting personal sales calls and outreach to hospitals on behalf of Bar-Ray's distributors, developing product presentations for new and existing clients, identifying and executing client-specific opportunities and offering custom fit measuring for Bar-Ray's full complement of radiation protection materials, including aprons and related radiation protection apparel, apron and patient accessories, protective eyewear, apron racks, X-ray accessories, barriers, shields and curtains.
"We believe Kyndi will be a true ambassador for Bar-Ray Products in Colorado, New Mexico and western Texas," said Buck Thompson, Senior Vice President for Bar-Ray. "Throughout her impressive sales career, she has consistently demonstrated a high degree of customer service and has been committed to successfully developing new client relationships. Kyndi is an advocate for her clients, and I am confident that our Bar-Ray customers, present and future, in Colorado, New Mexico and western Texas will develop strong working relationships with Kyndi."
For the past nine years, Kyndi has served in various sales development roles for businesses ranging from financial lending services to medical device companies in Denver and Englewood, Colo. Kyndi's work experiences also include serving as a mortgage sales and loan specialist for a Denver-based mortgage firm.
"Colorado has been my home for more than a decade, and I'm thrilled to join Bar-Ray in this sales manager role," Kyndi said. "Bar-Ray has such an incredibly diversified portfolio of radiation protection products. I'm also impressed by the loyal customer following that Bar-Ray has developed, and I look forward to continuing to build on these existing relationships and create new ones with customers in Colorado, New Mexico and western Texas."
Kyndi graduated from Mesa State College in Grand Junction, Colo. with a bachelor's degree in human performance and wellness with a concentration in corporate fitness.
About Bar-Ray Products
Bar-Ray Products (Bar-Ray) is an ISO 9001, CE, and FDA registered company and the world's largest manufacturer of personal radiation protection products since 1930. The Bar-Ray product line consists of a full range of personal radiation protection garments, including standard weight, lightweight and lightweight lead-free radiation protection products, x-ray barriers, airport screening curtains, inspection products and much more. For more information about Bar-Ray and its products, call toll-free 800-359-6115 (717-359-9100 for international callers). E-mail info4barray(at)bar-ray(dot)com or visit http://www.bar-ray.com.
—30—