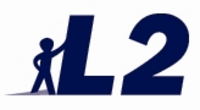 With our Fuse Channel Program, we have put unmatched technology for high-speed digital print services in immediate reach of commercial printers and creative agencies
San Jose, CA (Vocus) October 22, 2008
L2, Inc., The Campaign Technology People, today announced that the newest version of Fuse™ is available through a new Channel Program for printers and creative agencies. The original software as a service (SaaS) for multi-channel, and cross media marketing is now available at recession-proof rates. Fuse delivers web-to-print, VDP, Email, and Personal URL campaigns, to give printers and creative agencies the immediate ability to become full service providers of digital services.
The new Fuse Channel Program pricing begins at $1,000, with an ongoing $500 monthly fee. Details and program information, along with a demonstration of Fuse is available during GRAPH Expo, October 26-29, in the McCormick Place South exhibition hall, L2 Booth 4455.
"With our Fuse Channel Program, we have put unmatched technology for high-speed digital print services in immediate reach of commercial printers and creative agencies," said Wrich Printz, president and CEO of L2, Inc. "We priced our program so that even the smallest player can compete for business with any high-end service. Our channel partner offering is the latest version of Fuse technology, and our most elegant. It is simple enough for day-to-day use and powerful enough to handle the most complex enterprise marketing campaign."
Fuse Integrated Solution:
L2's Fuse platform lets service providers personalize communications through Direct Mail, Email and Personal URLs, all in one system. With Fuse, campaign management is made simple through automated processes. Fuse easily handles complex pre-press tasks, including sending print-files to a printer, automatically creating a Personal URL through a data collection landing page, and transferring data into and out of CRM, POS and ERP data warehouse systems. Fuse allows channel partners to easily implement campaign ideas with minimal IT support, and no need for additional hardware.
Fuse Complete Feature Solution:
Through industry and customer surveys, L2 has identified the core needs of marketers and incorporated solutions into the Fuse technology. Where the industry has failed to deliver a comprehensive solution, L2 has delivered in Fuse. The product easily manages integration between marketing methods, trigger event marketing, end-to-end management of the marketing process from creative design to production, approval workflows, and simple dashboard controls. All the things that printers, agencies and marketers have needed are now in a single, fully integrated, Web-based, software solution.
Fuse Customer Benefits:
L2's customers use Fuse to create campaigns for lead generation, customer relationship management and event promotion across a range of industries, including finance, health, automotive, retail, technology and non-profit segments. Fuse customers have seen average campaign ROI of over 200% with personalized, multi-channel campaigns.
"The response to our latest offer has been tremendous. Each one of our new channel partners has ramped up customers on Fuse within days of deploying the product -- and they are selling new campaigns to their existing client base. Fuse is leading the transformation of business into a full fledged marketing digital service provider," said Doug Knapp, director of Channel Sales.
Fuse Channel Program & Pricing:
The new Fuse Channel program is taking the industry into the next-generation of low-cost service, away from heavy capital investments. The solution and sales program are designed to increase profit margins for service providers in an era of uncertain economy. Fuse is available for entry point of $1,000 -- $500 set-up and $500 monthly fee, with no software to install or hardware to buy, keeping capital requirements low. Price includes 10,000 clicks to the landing URL, and hosting of the campaigns, landing pages and data all in one platform.
About L2 Inc.:
Founded in 2001, now based in San Jose, California, L2 is the provider of Fuse, the on-demand web-based, platform designed to create customized, multi-channel, cross media marketing campaigns through direct mail, email and the web. L2 has teams that support both customer and channel engagements, in projects ranging from quick campaign deployment, to building multi-touch campaigns that nurture leads throughout the sales cycle.
Fuse customers include Sybase, Acxiom, Optos, Intel, Delta Dental, Kaiser Permanente, Mergent, HP, Atomic Media Works and The United States Postal Service. For more information call (408) 457-9300, email us at info @ L2soft.com, or visit our Web site at http://www.L2Soft.com.
Press Contact:
Kaye McKinzie
Quatrain Public Relations
(415) 927-7365
kaye @ quatrainpr.com
###