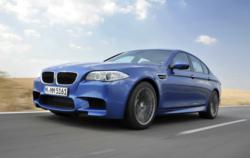 Torrance, CA (PRWEB) November 15, 2011
Auto show enthusiasts and new car shoppers have typically had to wait until show time to get a glimpse of new production cars and concepts, according to autoMedia. These days, however, manufacturers tease consumers with sneak peeks and previews of upcoming auto show debuts ahead of schedule.
The 2011 LA Auto Show—opening November 16-17 to the press and November 18-27 to the public—promises to premiere more than 50 new car debuts ranging from high-performance luxury vehicles to high-mileage minicars, sedans and SUVs. While several debuts have yet to be announced, automakers have released details early.
A few new models are making their first-ever auto show appearances, and several are all-new redesigns of long-time favorites. autoMedia.com has selected the most significant global and North American debuts of this year's LA auto show—those vehicles consumers are expected to favor the most. Read about each hot pick in the best-of-show preview.
Power, performance, and design drive most of the enthusiasm for auto shows. Of the 50-plus debuts, over half are high-performance luxury models, like Audi's S6, S7, and S8—more powerful versions of their new A6, A7, and A8 models. Cadillac finally takes the curtain off its new XTC flagship sedan, and BMW is bringing an all-new M5 sport sedan to the LA auto show for the first time. Porsche redesign 911, code name 991, also debuts in L.A.
Chevrolet opens up about the convertible version of the 550-hp Camaro ZL1 and, alongside the Volkswagen Beetle R Concept, VW might be doing the same with a convertible version of the all-new Beetle. But like Los Angeles itself, the LA Auto Show will also include a complement of redesigned and all-new family sedans, crossovers and SUVs like the Hyundai Azera. Other autoMedia.com favorites include the Volkswagen CC, Ford Flex and Honda CR-V, as well as the much-anticipated Mazda MX-5 compact crossover, Infiniti JX, and 2013 Ford Escape.
The 2011 LA Auto Show is the first major North American auto show to launch the 2012-2013 model year, and will also include specialty vehicles, new trends in auto accessories, and the latest in-car technologies. Over the past few years, the LA Auto Show has been growing in size and scope, hoping to dominate Detroit's North American International Auto Show with the most new car debuts. autoMedia.com is featuring these models in the 2011 LA Auto Show photo gallery.
About autoMedia.com: The auto website was launched in September 2000 by a team of automotive editorial, design, and publishing professionals, with the goal to be the premier provider of quality automotive content on and for the Web. Today it features over 92,500 pages of original articles, including over 2,500 features researched and written by leading automotive experts, covering new and used car buying, new vehicle previews, road test reviews, car care maintenance, professional driving advice, and technology. Automotive enthusiasts and new car shoppers can read about the latest industry news, pricing, rebates and incentives, view photo galleries and research details on all makes and models. For more information visit autoMedia.com.
###