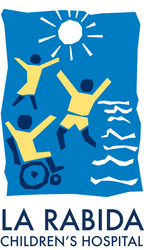 Chicago, IL (PRWEB) December 2, 2008
Development of Normal Gait Deviations and Treatment Options for the Child with Cerebral Palsy will be the focus of a three-day workshop to be held at La Rabida Children's Hospital Dec. 5 through 7. Registration is closed, but medical media attention is welcome.
The workshop series kicks off at 8:15 on Friday, Dec. 5 and concludes at 4:00 on Sunday, Dec. 7. Lectures begin each between 8:00 and 8:15 and end with a lab or discussion between 3:30 and 4:15.
Nationally acclaimed Physical Therapists Mary Dollard Weck and Julie Hannan Perfect will be discussing studies and presenting demonstrations to physical therapists from throughout the Chicago area who work with children who suffer with Cerebral Palsy. Their presentations will center on techniques to improve body alignment for better weight bearing and normal gait development of children through adolescence.
Illinois Physical Therapy continuing education credits will be awarded.
Each year, La Rabida offers an array of continuing education programs for healthcare professionals. For more information on the gait workshop or other rehabilitation services , please call Colleen Harper, Manager of La Rabida's Developmental Rehabilitative Services, at 773.256.5780 or visit http://www.larabida.org.
La Rabida Children's Hospital provides comprehensive care for children who are chronically ill with lifelong medical conditions, developmental disabilities and those who have been abused. Located on the shore of Lake Michigan at Jackson Park, La Rabida has served the children of Chicago for more than 110 years.
Contact:
Zion Banks
773.256.5955
# # #