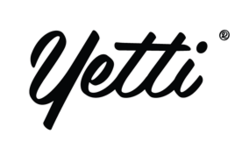 Our main driving force is efficiency – for us and the customer. As an agency ourselves we understand how important it is to produce high quality sites quickly and make sure they're easy to maintain
Leeds, Yorkshire (PRWEB UK) 5 July 2012
A new e-commerce and content management platform which supports both online stores and publishing has been launched by design and development agency Label Media.
The Yetti platform offers agencies the flexibility to build websites for clients quickly and easily, on a secure and reliable infrastructure complete with on-going maintenance.
This easy-to-manage system means clients' sites give a smooth user experience across different devices, incorporating add-ons such as Facebook and YouTube and supports payment gateways PayPal and SagePay – on a technically robust platform.
Yetti also includes advanced search engine optimisation features which can help sites rank higher in search engines.
Yetti was borne out of Label Media's frustration at maintaining sites, often e-commerce sites bolted onto other content management systems, which had been built and added to by different people over the years.
Label Media's team also noted agencies' irritation at having to manage the build of complex e-commerce sites, which were often restricted in their designs by the templates on existing software platforms.
Director Simon Latham says: "We took the unusual decision to build and develop our own system. We wanted to completely control the look of our clients' sites and could not find a solution that met our needs"
Maintaining e-commerce sites for various clients was also time-consuming. Some were out-dated and had been added to at various stages by different developers.
So Label Media decided to build their own platform and make it resilient enough to cope with the unpredictable e-commerce market. They used it for themselves and transferred existing clients onto it. They were the first beneficiaries of a platform offering fast and flexible use, backed up by cost-effective on-going technical maintenance.
Label Media also had a lot of fun coming up with an appropriate brand. "There was a lot of discussion," says Director Richard Turnbull. "But we decided on Yetti – reinforced with a double "t".
"Yetis are cool and we wanted to create a brand that people could identify with. It's a bit more quirky than others and we wanted to reflect a difference with our product."
After five years of 24/7 use, customer feedback and tweaks, Label Media are confident they've found an ideal solution, and are ready to share it. As a hosted service, Yetti comes with on-going technical maintenance and support on an affordable monthly service charge.
"We're now showing Yetti to various companies and the feedback has been very positive," says Simon Latham. "We've made it as cost-effective as possible, and companies appreciate all the training and support that comes with it."
Yetti is equally accessible for big and small companies. Yetti Builder allows front end developers and designers to quickly build sites to their own specifications. The platform gives total creative control, so the designer is not tied to a predefined template as with many other e-commerce site models.
The tried and tested cloud-based infrastructure makes the site easy to use and manage, whether the client is adding content, managing orders or taking payments.
Companies who take up the Yetti service receive on-going, cost-effective high quality support, removing the maintenance headache.
Whether a site is in the e-commerce or publishing world, or both, it shares the same administration system, which provides a smoother user experience.
Because Yetti is centrally maintained, bugs are fixed and features added across the platform. Across the board updates are introduced routinely as part of the service, ensuring clients benefit from cutting edge technology.
Its technically robust infrastructure, partnered with Rackspace cloud hosting, means the system can effortlessly and rapidly expand to meet demand.
Clients can make use of APIs in Yetti: 'For example, if a large e-commerce site has its own management system to cope with price updates, they can plug it into Yetti and it can talk to it," says Richard Turnbull.
The features available to Yetti E-Commerce customers include:

Pricing tiers and pricing breaks
Promotions tool
Multi-currency and multi-language facilities
User prompts and configurable alerts
Order management and stock control
Content editors can benefit from:

SEO management tools
Blogs and user feedback
Advanced media and document handling
Revision and roll-back system
Richard Turnbull says: "Our main driving force is efficiency – for us and the customer. As an agency ourselves we understand how important it is to produce high quality sites quickly and make sure they're easy to maintain."
A copy of this press release and high-resolution images can be found here