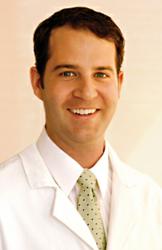 Columbus, OH (Vocus/PRWEB) January 26, 2011
Dr. Jeffrey H. Donaldson, a board certified Columbus, Ohio, plastic surgeon, offers patients a unique, outpatient option for labiaplasty. Columbus, OH women can have the procedure performed at the Donaldson Plastic Surgery Center without general anesthesia or a prolonged recovery. This advanced approach has created opportunities for many women to achieve their goals with less hassle and downtime – and the results are excellent.
According to Dr. Donaldson, labial skin and soft tissue redundancy are common among women of childbearing age. He says, "Pregnancy, childbirth, genetics, sexual activity and age can all contribute to labial hypertrophy, or the enlargement and stretching of the labia minora. Women who have this condition are not alone, although they may feel that way because of the sensitive nature of the problem."
The condition, says Dr. Donaldson, is often not limited to aesthetic concerns. "Many of my patients first seek treatment because of functional issues. They may have pain during intercourse, while riding a bike, or when sitting for long periods of time because of folding or pinching. It can also create problems with personal hygiene, or limit the types of pants or swimsuits that may be worn." Surgery can safely correct these problems on an outpatient basis with durable results and minimal recovery.
In Columbus, Ohio, labiaplasty is not necessarily a new procedure, but Dr. Donaldson has pursued the most innovative and refined techniques. He believes that traditional "amputation" methods should be abandoned in favor of gentler infolding and restructuring of protuberant labial tissue. This maintains the labial edge, and creates more natural looking results while reducing size and restoring position.
According to Dr. Donaldson, the procedure is minimally invasive and routinely praised. Donaldson comments, "I perform almost all labiaplasties under local anesthesia in my office, and they are usually finished in less than an hour. Afterward, my patients are overwhelmingly thrilled with their function and appearance. " Many patients describe improved self-confidence, especially during intimate circumstances.
The recovery period lasts several days, and the sutures dissolve naturally. Most patients can return to athletic and sexual activities after several weeks.
For women in Columbus, OH, labiaplasty should be performed by a board certified plastic surgeon with extensive experience. The surgeon's staff should be attuned to the sensitive nature of this condition, and provide discretion and care when handling this corrective procedure.
For more information on labiaplasty, Columbus, Ohio, plastic surgeon, Dr. Jeffrey Donaldson, invites you to visit his website at http://www.donaldsonplasticsurgery.com or contact his office at 614-442-7610 or Donaldson Plastic Surgery, 4661 Sawmill Road, Columbus, OH 43220.
About Dr. Donaldson
Dr. Jeffrey H. Donaldson is a board certified Columbus, OH, plastic surgeon who owns the Donaldson Plastic Surgery Center. He has worked to improve and refine his techniques for labiaplasty. Columbus, Ohio patients who are seeking this procedure appreciate the staff's discretion and confidentiality. In addition to labiaplasty, the Columbus, OH plastic surgeon performs cosmetic and reconstructive procedures of the face, breast, and body for both men and women.
###