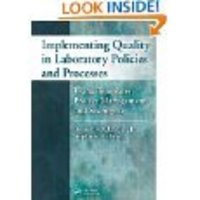 PBSI's Forensic Laboratory Lean Six Sigma Training and Mentorship program can give you the tools to provide and apply the best science to the best evidence in a timely manner.
O Fallon, MO (PRWEB) September 23, 2010
Professional Business Solutions, Inc. (PBSI), a trusted provider of technical assistance and training programs for forensic laboratory professionals world-wide announces the release of the 2010 Edition of the combined Forensic Laboratory Lean Six Sigma Training and Mentorship Program.
PBSI's training and mentorship program was developed by a team of Certified Six Sigma professionals with over 40 years of combined experience and input from a team of forensic laboratory experts. The comprehensive program includes custom assessments, implementation templates and training for Laboratory Managers and forensic staff (Yellow Belt, Green Belt and Black Belt training) which can be delivered onsite, remote or through our e-learning portal.
PBSI's Mentorship Program includes step by step mentorship to assist the forensic laboratory in the implementation of a Six Sigma practice and selection of projects that will give you the greatest ROI.
Introduced by PBSI at the 62nd Annual Scientific Meeting of the American Academy of Forensic Science (AAFS), PBSI's Forensic Laboratory Lean Sigma Training Program has been an immediate success. Forensic laboratories implementing lean six sigma components are realizing immediate results in the reduction of error, improved quality and increased efficiency.
Although Lean Six Sigma is not new, the approach for Forensic Laboratories was pioneered by PBSI in their 2009 book "Implementing Quality in Laboratory Policies and Processes: Using Templates, Project Management, and Six Sigma" available from CRC Press and Amazon.Com
Developed in the 80's, Lean Six Sigma has been successfully used by clinical laboratories for over a decade. Using this proven methodology, forensic laboratories can also realize immediate results through increased efficiency, improved turnaround times, better staff allocation and better quality.
PBSI offers a complementary overview of lean Six Sigma for laboratory directors and an assessment of your current state needs. PBSI's technical assistance and training services are also available via GSA Schedule Contract GSA: GS-02F-0144U on GSA Advantage.Gov.
Founded in 1994 PBSI is dedicated to helping organizations achieve competitive advantage through the design and implementation of innovative strategies and technologies. We specialize in helping organizations grow and manage through difficult transitions. PBSI has been certified by Dun & Bradstreet's Open Ratings as a "Top Performer." PBSI's PPE score of 95/100 demonstrates outstanding overall customer satisfaction relative to similar companies. PBSI is a woman; veteran owned small business and is WBENC Certified.
# # #