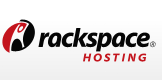 We've been streaming from day one, but now with Rackspace Cloud Files we're hosting all our video content on the Akamai CDN, which means we're delivering you the biggest, baddest download speeds possible... worldwide
Austin, Texas (PRWEB) May 03, 2012
Sixclear, a LabVIEW instruction and development company in Austin, TX, moves its LabVIEW e-learning course and web infrastructure to the cloud with Rackspace.
The Sixclear LabVIEW Fundamentals course has been delivered entirely online in an e-learning format through lecture videos, exercise manuals, solution code, and solution videos over the last few years.
"Our online customer base has been steadily growing and it's time for a major adrenaline infusion," explains Jassem Shahrani, Sixclear President. "So we looked no further than right here in Central Texas to Rackspace."
Rackspace Cloud Computing has managed the transition of several large companies to the cloud in recent years. In a few weeks, Sixclear will be among companies such as Priceline, Adobe, Wendy's, and Sears who have moved their web infrastructure to Rackspace Cloud Files and Akamai Content Delivery Network (CDN).
"The benefit to our customers will be enormous," continues Shahrani. "We can spin up new servers in a matter of seconds, literally, which means we can support as many LabVIEW hungry learners as can take the feeding. For you big enterprises out there, we've got your site licenses resting comfortably on a pillow - if you want all 2000 of your engineers learning LabVIEW at the same time, bring it on!"
Sixclear's e-learning LabVIEW course contains dozens of hours of videos demonstrating LabVIEW programming and concepts. Megan Wohlford, Cloud Storage Product Manager at Rackspace explains, "Video files are typically very large and are a perfect candidate for cloud storage and CDN streaming delivery. Rich media is about having quick and seamless interaction…not about downloading videos and waiting for buffering."
Most of Sixclear's online learners will pause and jump around in multiple videos as they work through their own LabVIEW code. Wohlford explains how Rackspace's Akamai CDN addresses this use case. "Streaming technology works by breaking up a video file into time frames so you can chose which point of the video stream you want to start playing from. From a user's perspective, this means they can jump around the video feed without having to wait for the whole video to download."
Shahrani boasts: "We've been streaming from day one, letting you jump anywhere in our videos with a single click, but now, bring on the world! With Rackspace Cloud Files we're hosting all our video content on the Akamai CDN, which means we're delivering you the biggest, baddest download speeds possible... worldwide."
Migration of Sixclear LabVIEW Fundamentals and sixclear.com is currently underway and will be in full effect sometime in May.
About Sixclear
Sixclear is an Austin, Texas based LabVIEW training and development firm with products and services ranging from professional online and on-site LabVIEW courses, to configurable data acquisition and instrument control software solutions, custom development, integration, and consulting services. Sixclear has the only comprehensive, modern online/on-site LabVIEW training combination in the world. Visit sixclear.com for more information.