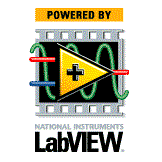 Our vision is to ensure that LabVIEW training is as simple as and intuitive as LabVIEW itself.
Austin, TX (PRWEB) November 08, 2011
LabVIEW 2011 has several notable features intended to promote usability and productivity for its users as well as enhance stability. As a LabVIEW training provider, Sixclear has evaluated those features that are most beneficial to its core market of trainees seeking to learn LabVIEW at the basic level.
"The updates immediately went live back in August for our on-site, instructor led course as that didn't require recording new videos. Now the updates are available to our online, video LabVIEW training course as well," says Jassem Shahrani, Sixclear President.
"Our vision is to ensure that LabVIEW training is as simple as and intuitive as LabVIEW itself. It's pretty meta that way. So we have recorded videos of us demonstrating exactly how to take advantage of all the features pertinent to our Sixclear LabVIEW Fundamentals course and integrated them into the course curriculum, including the lectures, manuals, solution code, and solution videos."
Current users of Sixclear LabVIEW Fundamentals online will be able to access the updates with no additional charge.
Shahrani explains that there's no danger of being confused if you're not using the most current version of LabVIEW as the course is organized so that users of different versions of LabVIEW can see the features specific to their version.
"So you can train with older versions of LabVIEW like 2010, 2009, 8.6, 8.5, and all the way back to 8.2 with no problem."
Some notable features included in the LabVIEW 2011 update include:
-Enhancements to creating subVIs
-Type definition enhancements
-Changes to the error cluster when used as a While Loop stop condition
-The new Silver Palette
-Choosing which plots to view on a graph or chart
-Changes to the connector pane
-Deleting the build specification files with the clean command
-The new Application Control palette
To learn more about the Sixclear LabVIEW Fundamentals course - as well as take a free Test Drive trial - visit http://www.sixclear.com.
About Sixclear
Sixclear is an Austin, Texas based LabVIEW training and development firm with products and services ranging from professional online and onsite LabVIEW training, to configurable data acquisition and instrument control software solutions, custom development, integration, and consulting services. Sixclear has the only comprehensive, modern online-onsite LabVIEW training combination in the world. Visit sixclear.com for more information.
###