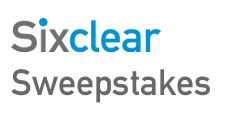 many potential LabVIEW learners just don't know about our offering and so this sweepstakes is a great way to reach out
Austin, Texas (PRWEB) May 04, 2011
2011 has already been a great year for Sixclear LabVIEW Fundamentals. "We've had more people sign up for Sixclear LabVIEW Fundamentals Online in the last few months than at any time in the past," says Jassem Shahrani, Sixclear president and former engineer at National Instruments. "Still, we know that many potential LabVIEW learners just don't know about our offering and so this sweepstakes is a great way to reach out."
Shahrani reports that Sixclear has never done a giveaway like this before and is not sure whether they will do it again.
"We're trying to get the word out in as many avenues as possible. In fact, watch for us at trade shows in May and June."
Shahrani explains that customers typically choose Sixclear LabVIEW Fundamentals Online for three reasons:
1) Convenience: while most training courses are delivered in-person, requiring trainees to miss work, Sixclear LabVIEW Fundamentals Online is delivered in a self-paced video format available anytime from anywhere with available internet access.
2) Affordable: Sixclear LabVIEW Fundamentals Online is offered at a lower price than all alternative full LabVIEW training courses on the market.
3) Quality: the comprehensive course is developed by professional LabVIEW instructors with an average of 70+ weeks of LabVIEW instruction and 10+ years of LabVIEW experience.
From the first week of May until the first week of June, Sixclear will be receiving entries to win one of six licenses for Sixclear LabVIEW Fundamentals. To enter, simply sign up for the free Test Drive course on sixclear.com and enter "Sweepstakes" in the "How did you learn of us?" field. Refer to the official Sweepstakes Rules for full details.
"We'll be creating a sensational VI that will take all entries and choose the lucky winners. We recommend our customers check on VI High, our LabVIEW video programming blog at blog.sixclear.com, for more information," compels Shahrani.
About Sixclear
Sixclear is an Austin, Texas based LabVIEW training and development firm with products and services ranging from professional online and onsite LabVIEW training, to configurable data acquisition and instrument control software solutions, custom development, integration, and consulting services. Sixclear has the only comprehensive, modern online-onsite LabVIEW training combination in the world. Visit sixclear.com for more information.
###