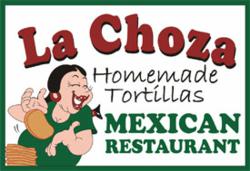 It's like cooking for my family. It's just a very big family, states Enrique's mother, Alicia Haro, who has been with the restaurant since its inception and is still running the kitchen every day at La Choza.
Huntington Beach, CA (PRWEB) September 06, 2012
In 1976, Enrique Haro opened La Choza Mexican Restaurant in West Los Angeles on Olympic Boulevard serving authentic Mexican food with handmade tortillas. La Choza's roots come from the meaning "the hut." Haro literally started the restaurant from a single family home, later remodeled and renamed Tia Juana.
In 2007, after a storied history in Los Angeles, Haro relocated the restaurant to Huntington Beach. He brought his employees, original menu, and homemade tortillas to Orange County. With partner, Kassandra Tran, they revived the original name La Choza. Enrique Haro's mother, Alicia Haro has been with the restaurant since its inception and is still running the kitchen every day. She says she doesn't mind the work because, "It's like cooking for my family. It's just a very big family."
Enrique was inspired to open his own restaurant after helping his father establish the family's first restaurant in Venice Beach, California in 1962. His father Carlos Haro Sr. was the first person to bring freshly made, traditional handmade tortillas to an eatery in Los Angeles. They wanted to transport the native Mexican style of cooking to America. Haro says that it's "like how a family would gather around a dinner table while Mama was slapping away at tortillas, so we could enjoy them with our food."
Kassandra expresses, "We want you to have the feeling that you're coming home to a hot, home cooked meal." The staff always seems to be smiling and greets everyone that enters the restaurant warmly. Customers are welcomed by a pleasant environment and the sound of tortilla makers' hands patting masa at their station. It's almost as if they're applauding the customers for choosing to eat at this clean, family restaurant.
Patrons can enjoy different variations of tacos, burritos, enchiladas, and chile rellenos. However, what really makes La Choza stand out is their menu featuring different plates from an assortment of Mexican regions. Take a tour of Estado de Mexico with a melt in your mouth beef Barbacoa plate that is marinated for twenty-four hours. Explore Sinaloa with Pechugas de Angel which are tender pieces of chicken breast sautéed with Anaheim chile, red bell peppers, and onions finished off with a creamy sauce that is slowly cooked in the oven. Dip in the ocean with a tender piece of calamari steak that is perfectly seasoned.
Food is exceptionally priced with nothing on the menu over $14 dollars. Even beverages from the cantina are a bargain at $5.75 for Cadillac margaritas.
This year, La Choza celebrates its 5th year of operation in Huntington Beach nearby the Bella Terra shopping center, Golden West Community College, Costco, and luxury apartments in development. La Choza Restaurant features authentic Mexican food that is made from scratch daily. Food catering and banquet room for private parties are available.
La Choza Mexican Restaurant
7402 Edinger Ave.
Huntington Beach, CA 92647
714-842-7888
http://www.lachozahb.com