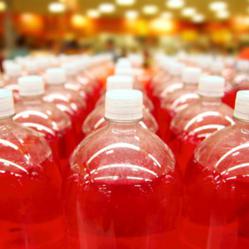 Drinking just one 8-ounce sugary drink every day increases a child's odds of becoming obese by 60 percent
Los Angeles, California (PRWEB) July 11, 2012
Excessive sugar consumption may be one of the leading reasons two-thirds of Americans are overweight. A sugar-heavy diet can lead to many health problems, said Los Angeles weight loss surgeon Dr. Hooman Shabatian, including obesity, heart disease, cancer and diabetes.
"Limiting sugar intake is one thing we all can do, and parents should educate themselves about what they're serving their children which may seem harmless but in fact, isn't," said Dr. Shabatian.
An 8-ounce can of the average full-calorie soda, energy drink, or fruit drink has up to 30 grams of added sugar. That's 160 percent or more of the FDA recommended amount of sugar than most children and teens should consume in an entire day.
In a study released in May by Yale University's Rudd Center for Food Policy and Obesity, sugary drink nutrition and marketing to youth was evaluated. Drinking just one 8-ounce sugary drink every day increases a child's odds of becoming obese by 60 percent, the study claims.
Fruit drinks, which have little or no juice content, include products such as Capri Sun, Sunny D and Kool-Aid. They are marketed toward children through TV programs, and banner ads on kid-friendly websites, said lead researcher Jennifer Harris, Director of Marketing Initiatives at the Rudd Center. For teens, the marketing tactics are more sophisticated. The teenage demographic is reached through Facebook promotions or mobile phone applications apart from traditional advertising.
"There really is no nutrition to a sugary drink except for the small amount of juice in these products," said Harris. "Most or all of the calories are from added sugar, so it's basically empty calories and products and ingredients your body could live without and actually should live without to be most healthy."
Taking the argument a step further is health policy researcher Laura Schmidt. Schmidt says there's nothing "empty," about the calories in sugar. Although the Food and Drug Administration includes sugar on the "generally recognized as safe" list, Schmidt disagrees with that claim. In a study released in February in Nature magazine, Schmidt and her fellow researchers concluded that fructose, a fruit sugar, is toxic to the liver in the dose consumed by many Americans. Excessive consumption can lead to illnesses such as heart disease, cancer and diabetes, she said.
"If a person wants to reduce their chances of premature death from a chronic disease, then reducing sugar is a good strategy for doing so," Schmidt said. "The American Heart Association suggests that adult women should consume no more than 6 teaspoons of added sugar a day and adult men, no more than 9. There is no bottom limit on added sugar—we don't need any added sugar for good health."
While sugary drinks may satisfy a sweet tooth, they do more harm than good, experts say. Reducing overall sugar intake is an important step in creating a healthy diet.
Visit http://www.sugarydrinkfacts.org for more detailed information about the nutrition and marketing of sugary drinks to children and teens.