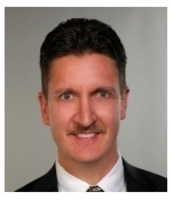 Rational Rent Relief: Landlords, Lenders and Tenants Must work Together
Scottsdale, AZ (Vocus) September 2, 2009
Jeffrey Pearson, a veteran retail operations manager, has joined Lackman Commercial Group as a real estate agent. Pearson is a 27 year veteran of retail management, having held regional management positions with Ross Dress for Less, OfficeMax and Herman's World of Sporting Goods in Arizona and throughout the Midwest.
Pearson says, "Retail management today must be comprehensive. The easy cost reductions have already been accomplished in most retail businesses - cost of goods sold, inventory reduction, payroll, supplies, electric usage, etc. Smart business owners are utilizing their best survival instincts and engaging qualified professionals to help them with the nuances in areas where they are not the expert. Leasing or purchasing retail space is more critical today than ever before to maintain profitability. That is precisely why Lackman Commercial Group makes sense to retailers in this economy."
Lackman Commercial Group is KW Commercial's largest commercial team with offices in 10 locations in California and Arizona. They are expanding their unique cross office business model nationally, attracting mid-career real estate professionals with previous experience in finance, banking, construction, architecture, retail operations and manufacturing. For additional information, see lackmancommercialgroup.com. The Lackman Commercial Group has recently released a White Paper entitled "Rational Rent Relief: Landlords, Lenders and Tenants Must work Together" outlining the issues for all three stakeholders in today's distressed market. The White Paper can be downloaded at http://www.reduceyourrent.com . LCG was also recently published in Retail Traffic Magazine.
About LCG - Lackman Commercial Group and KW Commercial
LCG is based in Scottsdale, AZ and is a unit of Keller Williams Arizona Realty's Commercial Division. Tom Lackman, CPA (ret) and Colleen Canale MBA, formed the team in early 2007. LCG agents have experience in finance, accounting and taxation as well as in banking, architecture, construction, retail operations, zoning, and law. Several agents specialize in foreclosure and bankruptcy situations. The company has 50 agents and completes commercial leasing and sale transactions across the US. LCG, through its ReduceYourRent program, works with tenants nationwide to assist in evaluating and re-structuring commercial leases. They are currently opening additional offices in California and Oregon. For additional information see http://www.lackmancommercialgroup.com and for information on KW Commercial see http://www.kwcommercial.com.
# # #