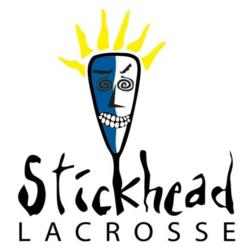 We are excited to bring our hometown service and experience to our loyal customers in South Florida
Palm Beach Gardens, FL (PRWEB) May 28, 2013
Palm Beach native, Kent Smith, is bringing his business, Stickhead Lacrosse to his home town. The tremendous growth of lacrosse in Palm Beach and the surrounding counties demands a full service lacrosse store Palm Beach can call its own.
"Stickhead Lacrosse has been growing its presence in Florida through our Vero Beach store and our mobile store for the past 5 years. We were constantly being asked when we were going to open a store further south by our customers in Martin, Palm Beach and Wellington," said owner Kent Smith. "Florida has seen a lot of growth in the sport of lacrosse and we are very excited to bring our hometown service and experience to our loyal customers in the South Florida area."
"I have deep roots in the Palm Beach community having grown up and played lacrosse here," stated Smith. "I remember picking up my first wooden lacrosse stick at Palm Beach Day school in 1976, which was the first school in the state of Florida to offer lacrosse. I still play for the FROGS and the Palm Beach Lacrosse Club."
Stickhead Lacrosse is a full service lacrosse store carrying all the major lacrosse brands. Warrior, Brine, STX, Epoch, Easton, Under Armour, deBeer and Maverik are available at Stickhead Lacrosse. In addition to the traditional offerings, Stickhead Lacrosse's Florida stores offer many specialties not available elsewhere. Specialties like aftermarket custom dipped heads will be available. This technique is far superior to the traditional dyed heads many are used to seeing. Custom stringing for men's and women's sticks, traditional stringing and superior service are just a few of the things Stickhead customers enjoy.
Stickhead Lacrosse of Vero Beach and Palm Beach, are independently owned and operated and not part of a franchise. Stickhead Lacrosse opened its doors in Florida in 2008. Owner, Kent Smith, is a 2 time All-American; 1985 NCAA Championship member of Hobart College; and South Florida Lacrosse Hall of Fame member. Stickhead Lacrosse's Florida locations are: 1906 14th Avenue, Vero Beach FL 32960 and 4382 Northlake Boulevard, Palm Beach Gardens, FL 33410. Phone: 772-770-2002 (Vero); 561-622-9000 (PBG). Visit us online at http://www.StickheadFlorida.com.