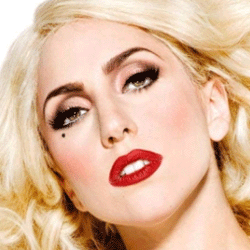 (PRWEB) January 06, 2013
Lady Gaga Tickets are still available for fans to see Lady Gaga perform live in concert. The North American leg of 'The Born This Way Ball' tour kicks off in Vancouver, BC on January 11, 2013, with its first U.S. stop in Tacoma, WA on January 14th. The North American tour will include stops in 29 different U.S. cities, wrapping up in Tulsa, OK on March 20, 2013.
It was recently announced that in addition to seeing Lady Gaga perform live, Lady Gaga will offer a pre-show "tailgating experience" on the Born Brave Bus to offer free counseling to all teen fans before every show. Members of the National Council for Behavioral Health will offer advice and pep talks as part of Lady Gaga's push to counter youth bullying. The Born Brave Bus will also include food, music, and games. Gaga wants to provide a safe, fun place for her Little Monsters to work through their issues with no judgment.
The Born This Way Ball will feature music from Lady Gaga's album "Born This Way", which has sold nearly 6 million copies worldwide since its release in May 2011. In Spring 2013, Lady Gaga will release her highly anticipated 4th studio album, "Artpop".
The song "Princess Die" will debut during the Born This Way Ball, and most likely be part of the "Artpop" album. The "Artpop" album reportedly will consist of 2 volumes of music and apps for both Android and iOS. The apps will include not only the album, but also interactive chats, films for every song, extra music, Gaga inspired games, fashion updates, and magazines. On her Little Monsters social networking service in September, Gaga stated that she believes "applications" are the future for album sales in the music industry.
As a leader in the secondary ticket market, Ticket Tweet has tickets available now for all shows on the Lady Gaga Tour, including hard to find Fan Packages and VIP packages. Ticket Tweet gives you the ability to choose the Lady Gaga seats you want, at the cost you want. Don't miss your chance to experience the Lady Gaga Tour. Lock in your Lady Gaga Concert tickets today at http://www.tickettweet.com.