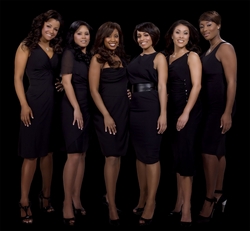 We're thrilled to announce the launch of the Lady Hennessy tour and to have six exceptionally beautiful, smart and diverse women on board to represent our brand
New York, NY (PRWEB) March 25, 2009
Hennessy, the world's No. 1 cognac, announced today its Lady Hennessy Tour, a national circuit that will showcase the brand through six celebrity ambassadors, each bearing the title "Lady Hennessy": music video superstars Dollicia Bryan and Angelica Curves, actresses Melyssa Ford and Reagan Gomez, pop singer Miss Issa, and top model Toccara Jones.
From March through June, the Ladies Hennessy will visit clubs and retailers in urban markets across the country to promote the iconic cognac brand at exclusive meet-and-greet opportunities for fans. Making special solo appearances, the Ladies will be on hand at each location to promote Hennessy and be available to fans for autographs and pictures.
"We're thrilled to announce the launch of the Lady Hennessy tour and to have six exceptionally beautiful, smart and diverse women on board to represent our brand," said Andy Glaser, SVP, Business at Hennessy USA. "Each one of our Ladies exudes a sense of modern sophistication, exquisite taste and superior confidence - all traits that are synonymous with the Hennessy name."
Collectively toting an impressive industry resume, the Ladies have headlined solo projects as well as collaborated with some of the motion picture and music industry's biggest stars. They've appeared in music videos by Jay-Z, Joe, Pitbull, T.I. and Trina, and on the big screen in films including Beauty Shop, Love Don't Cost a Thing, and Soul Food. Showcasing their natural beauty and charisma, the Ladies have also graced the pages of Vogue Italia, Hip Hop Weekly, King, Maxim, and XXL Magazine.
"We're excited to give consumers this unique opportunity to experience the sophisticated luxury of Hennessy and the women who represent the brand," said Glaser. "The tour captures the spirit of Hennessy drinkers, offering a bold, glamorous, yet personal way for them to interact with the brand they love to enjoy."
For more information on the Lady Hennessy Tour, including a full list of appearance dates and locations for each of the Ladies, visit: http://www.ladyhennessy.com.
About Hennessy
Hennessy Cognac, the No. 1-selling cognac in the world, is imported and distributed in the U.S. by Moet Hennessy USA and is a subsidiary of LVMH (Moet Hennessy-Louis Vuitton). Hennessy distills, ages and blends a full range of marques, including Hennessy V.S, Hennessy V.S.O.P, Hennessy X.O, Hennessy Paradis, and Richard Hennessy.
###