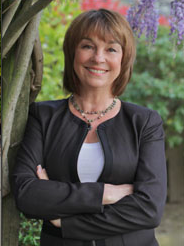 When looking for a new place to settle down or relocating, we generally want the best a community has to offer, especially when it comes to childre
Lamorinda, CA (PRWEB) August 01, 2012
Two school districts in Northern California's Contra Costa County, specifically the communities of Lafayette, Moraga, and Orinda--collectively known as the Lamorinda area--made it to the list of the Top Ten School Districts in California, according to real estate neighborhood search and location data website NeighborhoodScout.com. Orinda Union School District is ranked at number 9, while the Moraga School District is ranked at number 10.
"Education is always a key factor in drawing homebuyers to an area," said Karen Richardson, Realtor and head of the Karen Richardson Group. "Those looking for Orinda CA real estate, particularly families with growing children, will be pleased to know that Orinda is the highest ranked K-8 school district in California, as ranked by the state's Academic Performance Index."
The situation is no different in the nearby town of Moraga, whose excellent public school system mainly attracts families looking for Moraga CA real estate. "Moraga is home to several educational institutions, which include elementary and intermediate schools, as well as a high school and a private college," said Richardson. "The fact that Moraga was named as one of the Top Cities to Live and Learn in 2011 by GreatSchools.org says it all."
Richardson also adds that prospective residents will usually seek out communities with highly-regarded schools, with the schools acting as a magnet for further growth and progress. "When looking for a new place to settle down or relocating, we generally want the best a community has to offer, especially when it comes to children," she said. "In terms of education, the schools of Lamorinda have consistently ranked as among the best in the state of California, and there's no better draw than that."
For more information on Orinda and Moraga schools, including choice properties in the Lamorinda area like homes for sale in Lafayette CA and more, contact Karen Richardson today.