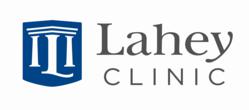 Of greatest interest to us is the possibility that these markers can indicate not just the presence of cancer, but its severity as well.
Burlington, MA (PRWEB) May 16, 2011
Lahey Clinic urology resident, Jessica DeLong, MD, is one of only a handful of physicians chosen to present the findings of her urological research to a contingent of national media at the annual meeting of the American Urological Association in Washington, DC today. Dr. DeLong will be describing a urine-based assay that holds promise for detecting and characterizing bladder cancer in a non-invasive manner.
Bladder cancer is the fifth most commonly diagnosed cancer in the United States with approximately 70,000 men and women diagnosed in 2010. It is also the most costly cancer to manage due to the necessity of lifelong surveillance. Currently, bladder cancer is detected through an analysis of the cells present in the urine (cytology) as well as a visual examination of the bladder using a small camera (cystoscope), however, neither can accurately predict the full extent of the disease. A biopsy and microscopic analysis of surgically removed tissue is necessary to definitively determine the severity of disease.
Dr. DeLong's research, conducted in Lahey Clinic's Ian C. Summerhayes Cell and Molecular Biology Laboratory, sought to identify molecules called microRNA, in the cell-free portion of the urine that indicated the presence of bladder cancer. Dr. DeLong looked at the cell-free urine of bladder cancer patients and found many different microRNAs, not normally expressed in cancer-free patients. Certain of these molecules were exclusive to bladder cancer patients and others accurately predicted the severity of the disease.
With the initial sample set, Dr. DeLong and colleagues found that the markers they identified could detect cancer with greater sensitivity (the ability of the assay to detect cancer in patients who had it) and accuracy than conventional methods.
"Of greatest interest to us is the possibility that these markers can indicate not just the presence of cancer, but its severity as well. While this work is still in the very early stages, we are enthusiastic to expand our patient population and identify and include new markers that could further improve the assay," said Dr. DeLong. "My colleagues and I are very interested in the potential for these molecular markers of bladder cancer to contribute to the arsenal of diagnostic tools available to the urologist. If a non-invasive test were accurate enough, it would have the potential to augment routine cystoscopy thereby reducing patient discomfort as well as surveillance costs for the large population of patients with bladder cancer."
About Lahey Clinic
Lahey Clinic, a physician-led, nonprofit group practice, is world-renowned for innovative technology, pioneering medical treatment, and leading-edge research. A teaching hospital of Tufts University School of Medicine, the Clinic provides quality health care in virtually every specialty and subspecialty, from primary care to cancer diagnosis and treatment to kidney and liver transplantation. For more information please visit our Web site at http://www.lahey.org.
###