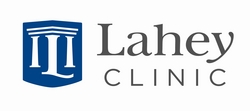 Lahey Clinic has a long tradition of providing world class urology care
Burlington, Mass. (Vocus) July 15, 2010
Lahey Clinic Medical Center has been ranked the 27th best hospital in the United States for urology care in U.S. News & World Report's 2010-11 Best Hospitals, online at http://www.usnews.com/besthospitals and featured in the August print issue of U.S.News, available on newsstands July 27.
This is the 13th time in the past 18 years that Lahey Clinic's exceptional urology care has been recognized as among the best in the country by this annual U.S. News & World Report survey.
Best Hospitals 2010-11 includes rankings of 152 medical centers nationwide in 16 specialties. Full data is available online for another 1,740 hospitals that qualified for ranking but did not score high enough to be ranked.
"Lahey Clinic has a long tradition of providing world class urology care," said John A. Libertino, MD, Lahey Clinic's chair of urology. "Our physicians and nurses take incredible pride in being at the forefront of the latest medical advances in urologic care. That expertise benefits not only the patients here at Lahey, but also those patients around the country who are later treated by the young and talented urologists who train here."
The rankings in 12 of the 16 specialties were driven by hard data such as death rates, procedure volume, and balance of nurses and patients. In the four remaining specialties -- ophthalmology, psychiatry, rehabilitation, and rheumatology -- hospitals were ranked on reputation alone.
To be considered in any of the 12 data-driven specialties, a hospital first had to meet at least one of four criteria: It had to be a teaching hospital, or be affiliated with a medical school, or have at least 200 beds, or have 100 or more beds and the availability of four or more types of medical technology considered important in a high-quality medical facility, such as a PET/CT scanner and certain precision radiation therapies.
Next, the hospitals had to meet a volume requirement, individually calculated for each specialty. The required volume was the number of Medicare inpatients from 2006 to 2008 who had various specified procedures and conditions in the specialty. A hospital that fell short could still qualify if it had been nominated by at least one physician in any of the U.S. News Best Hospitals reputational surveys conducted in 2008, 2009, and 2010.
''When the stakes are high, you want the best care you can get for yourself or someone close to you,'' said Health Rankings Editor Avery Comarow. ''These hospitals are accustomed to seeing the sickest patients day in and day out.''
About Lahey Clinic
Lahey Clinic, a physician-led, nonprofit group practice, is world-renowned for innovative technology, pioneering medical treatment, and leading-edge research. A teaching hospital of Tufts University School of Medicine, the Clinic provides quality health care in virtually every specialty and subspecialty, from primary care to cancer diagnosis and treatment to kidney and liver transplantation. For more information please visit our Web site at http://www.lahey.org .
###