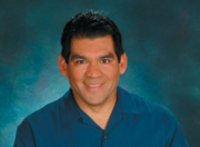 Whether you're new to the area or you've been vacationing here for years, you will find a wide range of resources here
Twin Peaks, CA (PRWEB) July 22, 2010
Leading Lake Arrowhead Realtor Al Talavera recently announced the launch of his new website, Mountain-Lifestyles.com. A new, interactive and user-friendly real estate resource, the site is geared towards meeting the informational needs of both buyers and sellers of Lake Arrowhead mountain homes and Big Bear Lake mountain homes.
With home sales currently rising in Lake Arrowhead, the timing of the site's launch is very opportune. "We are seeing an increased amount of activity in the Lake Arrowhead real estate market," says Talavera, "and it is my hope that the site will serve as a useful resource for those planning to buy or sell Lake Arrowhead homes."
Featuring a clean, elegant design and an uncluttered user interface, http://www.Mountain-Lifestyles.com is a treasure trove of information on the properties available in Lake Arrowhead and nearby Big Bear Lake. It contains extensive listings, as well as a free customizable search tool. Buyers and sellers will also appreciate the site's selection of home-buying and selling guides, tips and roadmaps. Talavera has assembled community resources on the site as well, including information on restaurants, hotels, shopping options, utilities, services, and activities and events in the Lake Arrowhead area.
"The site has been built to provide the most relevant, up-to-date information to anyone interested in Lake Arrowhead real estate and the mountain lifestyle we enjoy up here," says Talavera. "Whether you're new to the area or you've been vacationing here for years, you will find a wide range of resources here."
An affiliate of Capre Real Estate, Talavera has been a fulltime resident of Lake Arrowhead for 15 years and has an insider's knowledge of the ins and outs of the real estate market and the various communities in the region. For more information on Lake Arrowhead Lakefront Homes and its nearby areas, visit http://www.Mountain-Lifestyles.com.
###