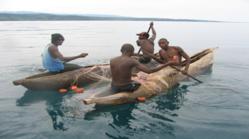 Protecting Lake Niassa will have an immediate and lasting impact on the health of the fisheries located within it, providing security to the people who depend on the lake for their food and livelihoods
(PRWEB) June 09, 2011
Lake Niassa, has been officially declared a reserve by the Government of Mozambique today, protecting the species and natural habitats of one of the largest and the most bio-diverse, freshwater lakes in the world.
"Protecting Lake Niassa will have an immediate and lasting impact on the health of the fisheries located within it, providing security to the people who depend on the lake for their food and livelihoods," said Rubina Haroon, WWF Eastern and Southern Africa Regional Program Office, Representative.
The Government of Mozambique has also approved the proposal for the designation of Lake Niassa as a Ramsar site, including not only the reserve, but surrounding wetlands and watershed. This wetland will be the second Ramsar site for Mozambique after the declaration of Marromeu Complex in 2003.
Lake Niassa, spanning 3,369,776 acres and almost 2,300 feet deep is Mozambique's part of the third largest and the second deepest lake in Africa.
"Globally, Lake Niassa is exceptional. Ninety-nine percent of the freshwater fish species that inhabit its waters only occur within this lake -- scientists estimate that up to 1,000 freshwater fish species will eventually be described; a total that would equal more than the number of fish species found in all of the United States and Canada," said Michele Thieme, WWF-US Freshwater Conservation Biologist.
Through collaboration of the Government of Mozambique (Ministries of Tourism, Fisheries, Environment and Defense, the Niassa Provincial Government), USAID, The Coca-Cola Company and WWF, village level mechanisms for monitoring illegal and overfishing, erosion and deforestation, managing fisheries, and mitigating the impacts of climate change were developed. Zones were created that will allow for total protection of species in some areas, seasonal protection in others, depending on spawning times and dedicated artisanal fishing areas.
Local communities were instrumental in achieving success by making several concessions in order to protect their main source of food and income by agreeing to the closure of all fishing rivers during the annual spawning runs for lake salmon and other species, and the total protection of the Chambo (Tilapia sp.) spawning beds during breeding season. Additionally they created a team of community rangers responsible to district administration and cooperating with the Navy to enforce existing laws surrounding illegal fishing, timber cutting, illegal migration, mining and piracy.
The new reserve is the first fresh water lake under protection in Mozambique, covering an area of 118,100 acres adjoined by a buffer zone of another 221,000 acres.
"Now it is the time to translate the zoning and management plans into practical actions on the ground. Now is the time for friends of Lake Niassa to rally round and lend a hand", added Haroon.
For further information:
Monica Echeverria, WWF-US, monica.echeverria(at)wwfus(dot)org, +1 (202) 495 4526
Lecio Munguambe, WWF-MCO, lmunguambe(at)wwf(dot)org(dot)mz, +258 21 48 31 21
ABOUT WORLD WILDLIFE FUND
WWF is the world's largest conservation organization, working in 100 countries for nearly half a century. With the support of almost 5 million members worldwide, WWF is dedicated to delivering science-based solutions to preserve the diversity and abundance of life on Earth, stop the degradation of the environment and combat climate change. Visit http://www.worldwildlife.org to learn more.
###