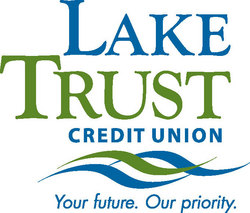 We ask our members to do three simple things to help us operate more efficiently; then we pass those savings on to them, paying great interest and refunding their ATM fees.
Plymouth, MI (Vocus) September 24, 2010
Lake Trust Credit Union has expanded its successful SoSMART® Checking to include Southeast Michigan and Livingston/Washtenaw areas. SoSMART® Checking is Lake Trust's unique personal checking account that rewards members with free checking, great interest, and nationwide ATM fee refunds.
Since SoSMART® Checking's 2007 launch in the Greater Lansing, Mt. Pleasant, and Lakeshore areas, Lake Trust has put more than $5 million into their members' pockets — $4.2 million in interest paid and nearly $900,000 in refunded ATM fees. Over the past three years, more than 16,000 members have opened a SoSMART® Checking account.
"As an organization, we're committed to serving our members' financial needs and providing them the resources they need to better manage their money," said Bill Thiess, Lake Trust's President. "That's why SoSmart® Checking is such a great product. It rewards members for their Lake Trust membership with a cutting-edge account that gives money back, and that's important to them."
Members earn an interest rate of 2.02% APY on balances up to $15,000 and 0.30% APY on the remaining portion of the balance over $15,000. And, they'll receive nationwide ATM fee refunds up to $25 per cycle. There are just three free and simple requirements Lake Trust asks of members for each cycle – receive E-Statements, have one direct deposit or direct payment, and post 15 debit card purchases to their account.
"We ask our members to do three simple things to help us operate more efficiently; then we pass those savings on to them, paying great interest and refunding their ATM fees," continued Theiss. "SoSMART® provides consumers added value and gives them yet another good reason to join Lake Trust."
If members with SoSMART® Checking don't meet all the simple requirements during the cycle, they'll still enjoy a free checking account with free internet banking, free online bill payer, and a free debit card. And they'll still earn 0.15% APY on their balance and have free unlimited use of Lake Trust ATMs. There's no minimum balance to maintain, no monthly service fee, unlimited check writing, and overdraft protection is available.
"The success of this product has exceeded all of our expectations," said Steve Winninger, Lake Trust's CEO. "It's almost impossible for any of us to go out today and not run into people who have SoSMART®. We're delighted to now offer all Lake Trust members anywhere within our 35 counties a simple way to make the most of their money. It's very gratifying to hear stories about how pleased members have been and how they've shared it with folks they know."
According to Lake Trust member Amy Benjamin, "When I saw my first SoSMART® E-Statement, I was surprised how my interest and ATM fee refunds for the month added up! Now I tell everyone they should check it out for themselves. I can't think of anyone who wouldn't want to have it."
Lake Trust Credit Union, as Michigan's fourth largest credit union and headquartered in Lansing, stretches from Lake Michigan to Lake Ontario and Lake Erie. More than $1.6 billion in assets and 21 branches strong, Lake Trust provides its almost 158,000 members best-in-class products and offers individualized, trust-based member service. Membership is open to anyone within its 35–county service area. Learn more about Lake Trust Credit Union at http://www.laketrust.org.
Contact:
Linda Fliehman
517.267.7172
Cell: 517.803.0170
lfliehman(at)laketrust.org
###