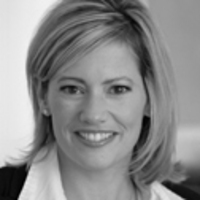 My analogy is, if we are constantly pulling water from the well, ie, giving to everyone else before ourselves, the well will dry up eventually.
Lake Geneva, WI (PRWEB) September 29, 2008
Lori Hall, LCSW, has opened a new therapist practice in Lake Geneva. Having helped established UB as a top therapy service in Chicago, she believes Lake Geneva will be well served by the practice's solution oriented approach to creating a healthy, productive life. Plus she confesses to loving the area in and around Lake Geneva. She confesses she is looking forward to spending more time here.
"Whether you are a busy professional or a stay at home mom or dad, therapy can help people better manage their lives," Hall says. "Many people feel guilty doing things for themselves, or even taking a day without 'accomplishing' anything."
Hall says working with a counselor gives clients the confidentiality and freedom to express a full range of emotions. She adds: "Therapy allows the client to open up and talk about difficult things they may not otherwise feel comfortable talking about with a friend or relative or co-worker."
What should Lake Geneva residents consider before going into therapy for the first time? Hall says, "The primary focus should be on the clinical match between the client and the therapist. Make sure to research the therapist's areas of specialty, as well as their training and credentials. It is recommended to ask for a 10 minute complimentary consultation with the therapist prior to setting up an initial appointment. This gives the client an opportunity to decide if they would feel comfortable working with the therapist."
Hall says she stresses with new clients the need to invest in self care. "My analogy is, if we are constantly pulling water from the well, ie, giving to everyone else before ourselves, the well will dry up eventually."
Self care, as Hall defines it is an investment of time and resources into things that grow a healthy sense of self. Each person has to create their own self care regimen. "For one person self care might mean a long hot bath," Hall says, "while for another it might be hiking or biking a rigorous course. The important thing is to determine what makes you happy and pencil in time to do it regularly."
Urban Balance llc in Lake Geneva also offers couples therapy and marital counseling. Hall says, "It is typical that one member of a spouse or partner will contact a therapist because they either believe they as a couple need therapy, or that their spouse or partner needs to see a therapist individually. In the case of the latter, I would recommend that the individual who called meet with a therapist individually to talk further about why they believe their spouse or partner would benefit from therapy. The therapist can then make a recommendation that they come back as a couple, or that the other spouse contact a therapist, if willing, for individual therapy."
Hall reminds those considering couples counseling: "Nobody can be 'forced' into therapy because while they might physically show up, if they don't want to be there, they will not do the necessary work to benefit from therapy."
Finally Hall says reminds Lake Geneva residents, effective counseling services are covered in many health insurance plans. "Most insurance companies have a behavioral health component to them. A practice like ours with a billing department can call to check the client's benefits. The client typically has a co-pay to meet, just as they would if they saw a physician or other health care provider, but we can almost always work with insurance to keep counseling affordable and easy to process."
To learn more about therapy and counseling services in Lake Geneva, WI, visit
UrbanBalance.org/lake_geneva
###