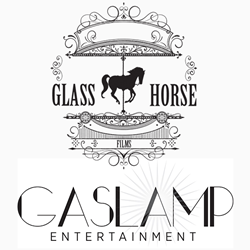 Horror Thriller Lake Alice is a macabre labyrinth with a twist that will tingle your soul.
Los Angeles, CA (PRWEB) August 06, 2014
Lake Alice, produced by Scott Miller and Lamar Billups, will propel viewers in and out of the killer's perspective while leaving them uncertain of what lies ahead. In addition, the creation of a claustrophobic environment with no escape and the fear of being hunted will cause the audience to fight for survival themselves.
Emerging Director Ben Milliken has agreed to guide the cast through author Stevie Jane's macabre labyrinth with a twist that will surely tingle your soul. Set in the snow-covered northern woods of Wisconsin, a family find themselves being stalked and hunted as they fight to stay alive in a blizzard of blood-filled chaos.
For more information about Lake Alice, visit http://www.glasshorsefilms.com or http://www.gaslampentertainment.com.
About Gas Lamp Entertainment
Gas Lamp Entertainment was founded in 2014 by Producer Scott Miller. The company specializes in high quality scripted film and television and currently holds the rights to three films. Prior to opening Gas Lamp Entertainment, Miller coordinated and managed feature films such as Superstition by Blumhouse Productions and Paramount's much awaited Drunk Wedding.
Along with his filmmaking, Miller coordinated and managed television shows ranging from the recent Discovery Channel show Fat N Furious: Rolling Thunder to TLC's Its All Relative and many more.
About Glass Horse Films
Glass Horse Films is the collaboration of independent film producers Lamar Billups and Ben Milliken. They have produced several films including the highly anticipated romantic comedy Somebody Marry Me.
Together with their creative team, Billups and Milliken continue to dedicate themselves to the art of classic storytelling through high quality, commercially viable films.