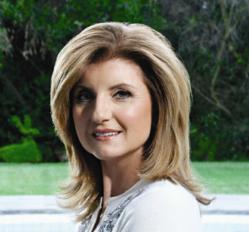 Austin, TX (PRWEB) August 30, 2012
Arianna Huffington, Lisa Bloom, Leslie Bennetts and other national inspirations will gather at Lake Austin Spa Resort October 1-November 3, 2012, for the resort's much anticipated annual Gathering of Wise Women series. The talks are exclusive to overnight guests of the award-winning destination spa at no additional charge. Guest presenters have been carefully curated by Program Director, Robbie Hudson and will provide expertise and insight into a variety of topics on the freedom of forgiveness, creating happiness, unlocking intuition, healthy aging, igniting your destiny and fearless leadership to name a few.
Created as a weeklong series in 1993 as a result of a staff member's experience with breast cancer, the Wise Women program has evolved over the years to encompass the many facets of women's health – mental, emotional and physical. A complete listing with speaker details can be found here: http://www.lakeaustin.com
October 1: Nurturing the Feminine Divine – Unlocking and Honoring Your Intuition with special guest Brenda Young, experienced life and relationship coach, energy healer, nutritional herbalist and massage therapist.
October 2: The Art of Self-Healing: Nia 5 Stages with Nia Black Belt, Julie Wylie features five powerful Nia dance moves that will help the body realign and lead guests to discover the body's natural ability to heal.
October 5-6: Susan Posnick, founder of Susan Posnick Cosmetics, shares her vision for providing women with beauty necessities in Make Beauty Simple.
October 6: Hilary Black, author of The Secret Currency of Love presents Love & Money: An Intimate Discussion about the enormous impact that personal finance has on our most private affairs.
October 9: Award-winning journalist and best-selling author Leslie Bennetts presents A Healthy Sense of Self: Creating Happiness in Midlife and Beyond, discussing women's issues and finding meaning in life as the role of caregiver begins to diminish.
October 10: Critically acclaimed author Spike Gillespie shares insights into how to drop grudges and leave anger behind during her talk, The Freedom of Forgiveness.
October 11: Dr. Kate Musemeche presents Built to Move: How to Improve Your Long-Term Quality of Life, a discussion on the importance of physical activity to prevent "lifestyle" diseases that can arise from inactivity during aging.
October 12: Amy Myers, MD explains how Functional Medicine transforms health and life during Lunch and Learn: Becoming UltraHealthy.
October 12-13: Award-winning Journalist and Author Lisa Bloom discusses topics from her books, Think: Straight Talk for Women to Stay Smart in a Dumbed-Down World and Swagger: 10 Urgent Rules for Raising Boys in an Era of Failing Schools, Mass Joblessness and Thug Culture.
October 15-21: The Culinary Experience featuring chefs such as Grace Young, hailed by The New York Times as the "Stir-Fry Guru", and Garrett Weber Gale, Olympic gold-medalist and author of the AthleticFoodie blog.
October 22-23: Kim Huggins leads guests in exercises on how to Discover Your Strength and use power and passion on a more regular basis. Day two continues her exploration with Leverage Your Strength, and how to increase personal and professional satisfaction.
October 24: Dr. Janet Zand shares her expertise in how to stay healthy and fit beyond 40 during the presentation, Secrets to Staying Healthy and Fit: 40 and Beyond.
October 25: The Power of Persuasion, with special guest Abigail Pfiester, Ph.D, who teaches participants how to improve persuasive abilities through interpersonal context.
October 26-27: Julie Metz shares insights from her New York Times bestselling memoir Perfection in Turning Points: Turning Transitions into Catalysts for Renewal and A Reflective Journey.
October 26: Cooking Class with Diane Morgan, award-winning cookbook author of seventeen cookbooks, her latest, Roots: The Definitive Compendium with more than 225 Recipes.
October 30: Supermodel, television personality, author and lecturer Emme gives a talk on how to handle life's roadblocks and arrive at your destiny in Live Whole: Igniting Your Destiny.
November 3: Arianna Huffington, President and Editor-in-Chief of the Huffington Post Media Group, will discuss From Politics to the Board Room: Fearless Leadership. An intimate reception to welcome Arianna will take place November 2 and will be open to overnight guests of the resort.
ABOUT LAKE AUSTIN SPA RESORT
Nestled along the shores of scenic Lake Austin in the beautiful Texas Hill Country, Lake Austin Spa Resort offers guests the luxury of a world-class spa and the warmth of a best friend's lake house.
The resort has received numerous awards from prestigious national travel and spa magazines since its multi-million dollar renovation and expansion in 2004. Travel + Leisure, Conde Nast Traveler, Luxury SpaFinder, Departures, Spa Magazine, The Zagat Survey and American Airlines' Celebrated Living magazine have recently honored Lake Austin Spa Resort as one of the best in the country and in the world.
Lake Austin Spa Resort offers all-inclusive vacation packages, which include accommodations in one of 40 charming lakeside guest rooms, three gourmet meals daily, indoor and outdoor fitness activities and classes, and a selection of more than 100 luxurious spa and body treatments. For additional information and reservations, please call 800-847-5637, or visit http://www.lakeaustin.com.
###
CONTACT: Darlene Fiske 512-331-7755/darlene(at)thefiskegroup(dot)com