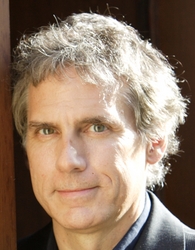 "(Williams' music is) exquisite...I am thrilled to sing it. Delicious!" Mark Salzman
Thousand Oaks, CA (PRWEB) June 26, 2010
The magical setting of Lago di Como Italy, home to the International Piano Academy and the Rockefeller Bellagio Center, has been a peaceful retreat and muse for artists... American poet Henry Wadsworth Longfellow came to write there, as did composer Franz Liszt. For the first time, the LakeComo Festival has named a Compositore Ospite, American composer/pianist Michael Glenn Williams. Director of the festival Floraleda Sacchi said: "Amadeus Arte, the organizer of the festival, is thrilled to invite Mr. Williams to establish our Composer-in-Residence program."
Williams has other ties to Italy: his music for piano "Digital Animation" was released by the leading Italian classical music label Stradivarius Records in late 2009. The recording features Phillips recording artist Enrico Pompili and 2008 Casagrande International Piano Competition Prizewinner Gabriele Baldocci. To peek in on the three pianists working together during the Stradivarius recording sessions, look here... Pompili toured China in November 2009 performing Williams' music (Pompili China tour) In 2005 Williams produced celebrated Italian pianist Roberto Prosseda's all-Chopin recording for AIX Media Group.
Williams has composed for the concert stage, television and film. Julliard composer and professor Samuel Adler describes Williams: "Michael has developed in an extraordinary way, writing music, especially piano music which uses various techniques perfected throughout the 20th century and combining them with ethnic as well as popular elements to fashion a language which is eclectic in the very best sense of the word…"
Noted critic Alan Rich discovered Michael this way: "Californian man-of-many musics - symphonic, choir, electronic, pop, free jazz, columnist, you-name-it. Michael Glenn Williams has tried on all these hats, and all of them seem to fit." Reviewing Digital Animation, Rich wrote about Williams' composition Canzicranz Dance: "...it sounds as if Bill Bolcom studied with Anton Webern; I also hear Ellington's "Sophisticated Lady" within its strains, and don't ask why. It's my favorite."
Film and TV composer Jeff Rona writes: "I used Michael both as a pianist and collaborator on some of my earliest film and television scores. I've listened for countless hours to Michael interpret music of every genre and difficulty with unbridled musicianship and insight. I have experienced his brilliant work as a composer that, while covering a gamut of styles, have the indelible imprint of one creative vision. "
Williams will perform concerts at Villas along the lake featuring his works based on cell phone ring tones, some large and miniature works of Chopin, and his improvisations on American folk tunes at the organ in Cadenabbia's Ascension Church.
For the commissions of the festival Williams says: "The director was very open, to all concepts. I proposed several ideas, but the favorite choice was to write serious concert music based on video game themes. They loved it!"
Williams' music is published by GWhiz Arts & Sciences.
# # #