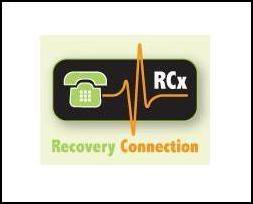 (PRWEB) April 9, 2007
One thing Florida is well known for is the diversity of its population. While some are able to adjust easily to a treatment facility for alcohol or drug rehab others are faced with greater challenges. Lakeview Health, a Facility for Drug Rehab in Florida, has begun to reach out to two of Florida's diverse communities who at times may feel atomized in most drug rehab programs.
Lakeview's Tradiciones and Freedom Rings programs are two of the most innovative and successful treatment programs among centers for drug rehab in Florida. Tradiciones, was developed to specialize in the treatment of drug addiction, alcoholism and dual diagnosis for the Hispanic community, while Freedom Ring, also a component of Lakeview Health Systems, is dedicated to providing the highest quality of gay addiction treatment services for the Gay, Lesbian, Bisexual, Transgender and Questioning Community.
Many Facilities for Drug Rehab in Florida treat guests as a whole, together. Because the staff at Lakeview understand that the decision to enter treatment is not an easy one, they've make sure that everyone who walks through their doors is as comfortable as possible. Usually when an individual arrives at Lakeview's Facility for Drug Rehab in Florida, under the best of circumstances, the person feels insecure, scared and out of place. For those of different nationalities or sexual orientation, the period of adjustment can prove to be even more challenging and have a dramatic effect on their level of participation. Whether due to cultural differences or a language barrier, the addict or alcoholic will use these differences as a means to disengage from the treatment process.
By creating two unique programs reaching out to the Hispanic and gay communities, Lakeview has earned its place among the top innovative facilities for drug rehab in Florida. Lakeview's Tradiciones differs from most other drug rehab Florida programs in that their staff understands the challenges facing the Hispanic seeking recovery because they too are from Latin background. The combination of a more comfortable environment, understanding staff and state of the art clinical care has proven to provide more effective treatment and produce a more positive treatment outcome.
Like Tradiciones, the Freedom Ring program is best known for its accommodating staff. This particular facility for drug rehab in Florida is staffed by clinicians whose training and personal background lend themselves to working effectively with the gay community. What most individuals will also discover at Freedom Ring is an addiction treatment environment where diversity and one's personal choices are respected.
After extensive research & experience in treating the GLBTQ population, Lakeview's medical staff began to see the impact heterosexism, homophobia, prejudice and discrimination could have on individuals. For this reason they developed Freedom Rings a program for drug rehab in Florida based on the belief that the vast majority of the GLBT community would derive greater benefit from a gay friendly drug rehab program, one that incorporates quality drug addiction treatment with "real world" interaction.
Overall, for a person to derive the greatest benefit out of a facility for drug rehab in Florida, they must feel safe enough to be completely honest, secure in not being judged and in an addiction treatment setting that resembles the "real world". For certain groups such as the Gay and Latino community, this can prove extremely difficult in a drug rehab, addiction treatment program or alcohol rehab that does not view sexual preference and cultural differences as a priority.
Lakeview's new website, http://www.lakeviewhealth.com, details the many benefits and success stories from their facility for alcohol and drug rehab in Florida. But among their many impressive treatment programs, Tradiciones and Freedom Rings are truly a beacon of light for two important communities that make up Florida's diverse population.
# # #