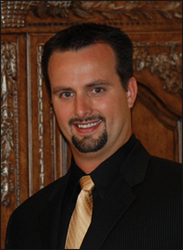 "We are excited to have this opportunity to invest in our youth . . . it is certain to be a fantastic learning experience for Vanessa," - Dr. Robert D'Alfonso
Austin, TX (PRWEB) February 9, 2010
The 2010 Miss Austin Texas Scholarship Pageant is coming to town, and Lakeway dentist Dr. Robert D'Alfonso is proud to be sponsoring contestant Vanessa Joy Humphreys. "We are excited to have this opportunity to invest in our youth and to help Vanessa develop her self confidence and achieve her goals. It is certain to be a fantastic learning experience for her," says Dr. D'Alfonso, owner of Lakeway Center for Cosmetic and Implant Dentistry.
The Miss Austin Texas Scholarship Pageant, a vehicle designed to help young people by advancing their career and personal goals, provides Austin contestants with training, educational workshops, and coaching for the state pageant. "It is truly a dream of mine to be Miss Austin and have the opportunity to impact people's lives. Competing in the Miss Austin Texas pageant allows me to grow as a person," says Ms. Humphreys.
Formerly the Miss Austin Teen USA pageant, the Miss Austin Texas Pageant is conducted and produced by Starr Productions. Their goal is to motivate young women to strive to be their best and occupy their time working toward a dream, rather than becoming involved in drugs or many other problems our youth are facing today. They are dedicated to providing opportunities, personal training and growth, and to promote positive attitudes in the young women who participate.
As Ms. Humphreys explains, "This opportunity assists me by building my self-esteem and self-confidence, enhancing my communication skills, and increasing my community involvement."
Having had two state winners and a Miss USA, all of whom participated in the Austin pageant prior to entering the state pageant, Starr Productions explains, "It is extremely beneficial for all contestants to compete in a local pageant before entering a state pageant. 99 % of the fifteen to twenty semi-finalists at the state pageant have competed in a local pageant prior to entering the state pageant."
"We are looking forward to watching Vanessa grow in poise, grace and self esteem, as she goes on to higher education and a lifetime career," says Dr. D'Alfonso, a successful Lakeway cosmetic dentist who has recently relocated from The Woodlands, near Houston, Texas.
The 2010 Miss Austin Texas Scholarship Pageant will be held Saturday, February 13, 2010 at the beautiful Hays County Performing Arts Center. For more information visit http://www.missaustintexaspageant.com.
About Lakeway Center for Cosmetic & Implant Dentistry
Lakeway Center for Cosmetic & Implant Dentistry is a premium dental practice specializing in general and cosmetic dental procedures located at 401 Ranch Road 620 South, Suite 300, Lakeway, TX 78734. For additional information please call 512.795.4993.
Source: Fahrenheit Marketing, LLC
###